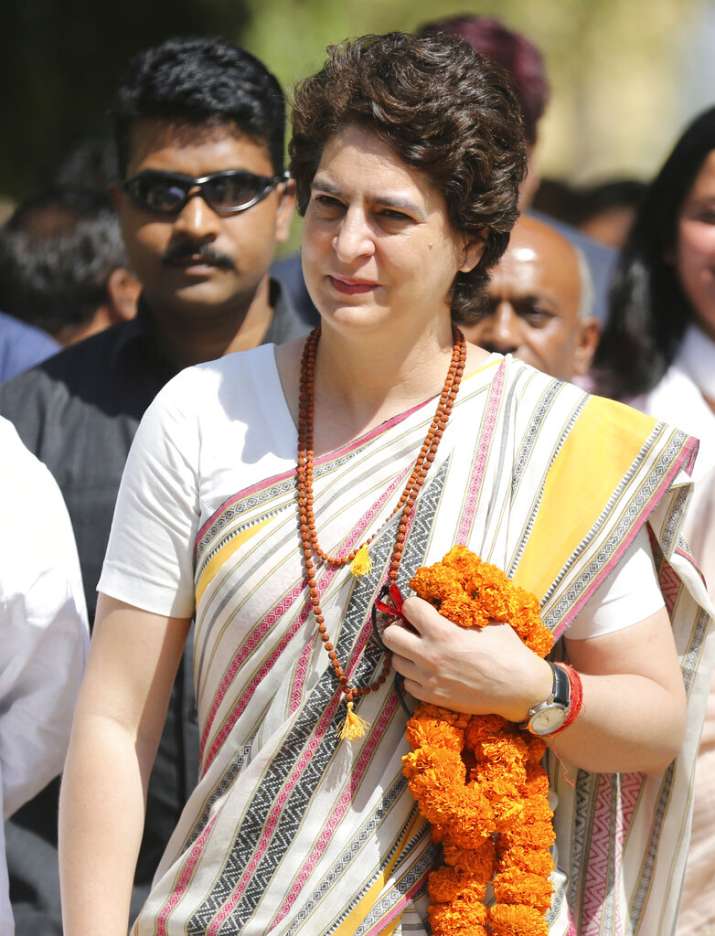 Congress general secretary Priyanka Gandhi flew to Raebareli in Uttar Pradesh on Wednesday to meet Congress legislator Aditi Singh and members of the Zila panchayat who had been injured in an attack on them on Tuesday.
"Our leaders were beaten with lathis. There were goons who targeted Congress workers but no action was taken by police. This is an attack on democracy. We will not tolerate this," Priyanka Gandhi told reporters. 
Priyanka arrived in Raebareli this afternoon.
Aditi Singh and members of the Zila panchayat were on their way to vote on a no-confidence motion against panchayat head Avadesh Singh when they were attacked by a group of men -- in which three cars in the convoy overturned.
Avadesh Singh is the brother of Dinesh Pratap Singh, the BJP candidate from Raebareli. The outgoing MP and the Congress candidate on this seat is UPA chairperson Sonia Gandhi.
Aditi Singh has blamed Dinesh Singh and his brother for the attack. An FIR has been registered against Dinesh Singh, his brother and 12 others.
Aditi Singh alleged that some Zila panchayat members are missing after the incident.
Priyanka Gandhi told party leaders that she would take this battle to its logical conclusion. "Ab yeh meri ladaai hai. Aap log pareshan na ho [Don't worry; this is my battle now]," she said.
Inspector General of Police SK Bhagat said that necessary action was being taken in the matter.
(Inputs from IANS)