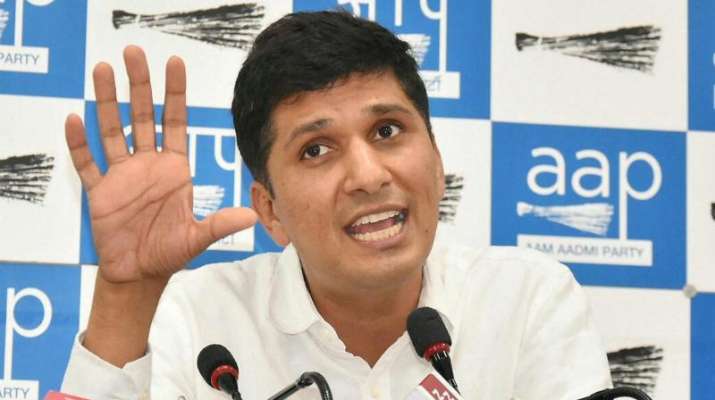 Demanding an inquiry into the alleged deletion of lakhs of voters from the voter list in the national capital, the Delhi Assembly on Tuesday passed a resolution for a door-to-door survey of all the removed names.
The resolution, moved by Greater Kailash MLA Saurabh Bharadwaj during the special session of Delhi Assembly, was adopted by the House after taking into consideration "the fact that lakhs of names have been deleted from the voter list in Delhi".
Presenting the resolution, Bharadwaj demanded: "The Delhi Government should conduct inquiries into all deleted voters who are subsequently found genuine and fix the responsibility of the erring officials and submit a report before this House within a period of three months."
He also said that there have been instances where person staying at the same address or in the same locality has been deleted from the voter list without any due procedure.
"The officers of Chief Electoral Office (CEO) of Delhi have suo-moto deleted thousands of voters in each Assembly Constituency of Delhi without following the prescribed procedure or due process of law.
"The names have been deleted to favour a political party which runs the government at the Centre," he said.
Catch all the latest news about Lok Sabha elections 2019 HERE
Bharadwaj claimed that several attempts have been made by elected members of the Legislative Assembly of Delhi to approach CEO, but "no prompt corrective action has been taken to add the voters who have been illegally deleted from the voters list.
"This House resolves that this is a serious matter and directs the CEO, Delhi, to put the complete list of voters that have been deleted after February, 2015 Delhi Assembly Election on its website."
He also said a physical copy and a digital copy of all such deleted voters should be provided to all recognized political parties of Delhi.
"The CEO should immediately conduct a door to door survey along with representatives from recognised political parties in order to ascertain the veracity of all deleted voters."
"Those voters who were found genuine and have been wrongfully deleted should be immediately restored without the need of filing any fresh forms or any further verifications and without the need of issuance of fresh voter cards," he added.
He also said this exercise should be completed in such a time that genuine voters are restored in the concerned voter lists before Lok Sabha Elections 2019.