Follow us on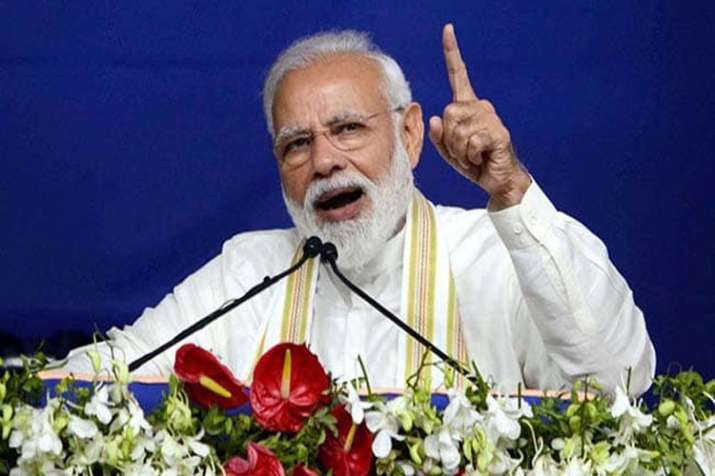 The decisive strike on Jaish-e-Mohammed's terror camp in Pakistan's Balakote by the Indian Air Force seems to be bending the political wave in Priem Minister Narendra Modi's favour. In the first opinion poll conducted after the IAF strike on terror camps, India TV-CNX have found that Narendra Modi is people's first choice for the PM post in the upcoming Lok Sabha elections. 
A total of 5,400 respondents participated in the India TV-CNX Opinion Poll out of which 2,477 were women. The opinion poll was conducted between March 1 to 4 in 27 parliamentary constituencies in Uttar Pradesh. India TV-CNX has kept the margin of error to 2.5 per cent.
According to you who should be the next Prime Minister of our country?
| | |
| --- | --- |
| PM Candidates | % of Survey Results |
| Narendra Modi | 54.05 |
| Priyanka Vadra | 16.28 |
| Rahul Gandhi | 15.71 |
| Mayawati | 10.00 |
| Others | 03.96 |
Polled people were asked who should be the next Prime Minister of our country? Over half the respondents, 54.05 per cent said it should be PM Modi. Interestingly among Congress faces, Rahul Gandhi was superceded by sister Priyanka. Around 16 per cent favoured Priyanka Vadra as the next PM while a similar but smaller number said it should be Rahul Gandhi. Mayawati was the favourite among 10 per cent respondents, around four per cent backed other candidates. 
The opinion poll comes after last Tuesday's air strikes on Jaish-e-Mohammed terror camps in Pakistan, a retaliation to the February 14 attack on CRPF jawans in Pulwama in Kashmir, in which 40 personnel were killed. Pakistan-based Jaish-e-Mohammed had claimed responsibility of the attack. In response, Indian Air Force has struck down JeM's biggest terror camp in Balakote region in Pakistan, incurring 'avery large number of casualties'. 
IndiaTV-CNX Opinion Poll: How the survey was conducted
IndiaTV-CNX Opinion Poll was conducted in 27 Parliamentary Constituencies of Uttar Pradesh between March 1-3. The respondents were selected randomly from 20 polling stations in each constituency. On the whole, the sample respondents came from all walks of life. 2923 were male respondents, while 2477 were female. The results are subject to a margin of error 2.5 per cent.
ALSO READ: https://www.indiatvnews.com/elections/lok-sabha-elections-2019-india-tv-cnx-opinion-politics-over-iaf-airstrike-poll-modi-govt-iaf-strike-proof-not-required-majority-people-in-opinion-poll-say-507413