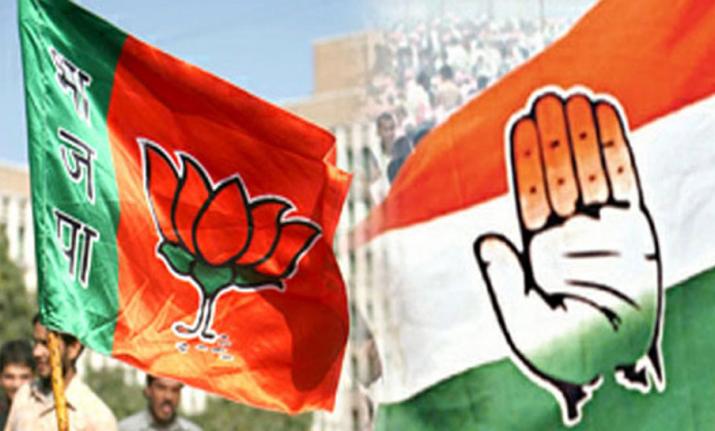 A survey has indicated that the forthcoming Karnataka Assembly elections are likely to witness a "photo-finish", with the rivals BJP and Congress neck and neck.
The survey, conducted by Times Now-VMR, conducted between April 4 and April 16, stated that in the 224-member House, the Congress likely to get 91 seats, and the BJP just two seats fewer. The JD(S) could emerge as the kingmaker with 40 seats.
The survey predicts a loss of 31 seats for Congress while a gain of 49 seats for BJP.
"If polls were held now neither Chief Minister Siddaramaiah nor B S Yeddyurappa (of the BJP) is in a position to form the government as they are both well short of the 112 mark," it said. 
As far as the choice for the chief ministerial post is concerned, Siddaramaiah leads the race with more than 46 per cent respondents voting for him. Yeddyurappa was the choice for the top post in the state for 32 per cent respondents, the survey stated.
The survey conducted by VMR for Times Now channel was had more than 4,000 respondents surveyed through stratified random sampling spread across all regions of the state. 
The Karnataka Assembly election will be held on May 12 and the counting of votes will be done on May 15.