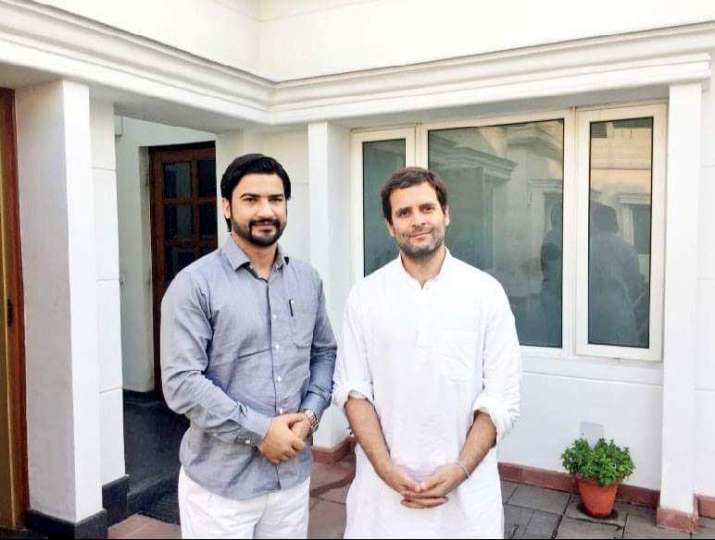 Prime Minister Narendra Modi on Saturday slammed a Youth Congress leader named Salman Nizami for his anti-India rhetoric on Twitter. But Nizami is no Aiyar and a reference to him by PM Modi in poll rally left the nation googling who is Salman Nizami. 
Nizami, who was reportedly appointed as joint secretary in Jammu and Kashmir Congress committee, had allegedly questioned PM Modi's parentage.  
"There is a youth Congress leader Salman Nizami, he is even campaigning for Congress in Gujarat. He wrote on Twitter about Rahul Ji's father, grandmother. That is ok but he asks - Modi tell me who is your Mother, who is your father? Such language can't even be used for enemies," PM Modi said during his rally in Lunavada.
PM further added, "Salman Nizami asks on Twitter- Modi who is your father, who is your mother? Among the other things he says- he calls for Azad Kashmir. He calls our army rapists. How can the people accept such people like Salman Nizami? He also says there will be an Afzal from every home."
Slamming Nizami, BJP National Spokesperson Sambit Patra also said that the Congress youth leader is known for his anti-India mindset and Congress is supporting someone who is against the nation. Responding to these allegations, Senior Congress leader Rajiv Shukla said that BJP is trying to divert the voters' attention by bringing out a different issue.
Who is Salman Nizami?
Salman Nizami is a Youth Congress leader who is associated with Jammu and Kashmir Congress. He was reportedly appointed as the joint seceratary of the PCC in 2014. 
Nizami, who has been frequent to court controversy in the past, denied the ownership to anti-India tweets. "I have never put out any anti-India tweets or statements. The tweets highlighted by a section of 'compromised' media are old photoshopped images for which I have already registered complaint with police...!," he tweeted. 
After PM Modi's speech, the Congress leader went into Twitter overdrive and accused BJP of spreading fake news.
"Modi using fake tweets in rally to ask votes. Point proven! He only asked media to run fake news. Why? Coz he's losing... I hve lost my bro in militancy, we hve faced bullets for this nation, nvr spoke against India in my career. Proud to b born as Indian & wl die as an Indian!," he said on social media site. 
Interestingly, Congress party was quick to deny any knowledge of Nizami. Senior Congress leader Rajiv Shukla said, "Salman Nizami kaun hai hum jaante hi nahi. He does not hold any position in the party. We can also say that there is some random person Ram Lal in BJP who said something. We don't know own who he is."
Congress spokesperson Priyanka Chaturvedi too said, "He is not even a primary member of the Congress party. I have no clue who he is."