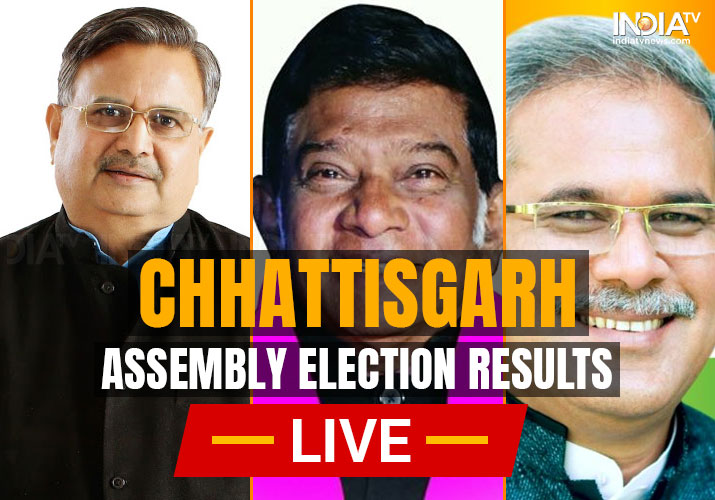 Results of assembly elections in Chhattisgarh on Tuesday left BJP and
Raman Singh
, its longest serving chief minister, red faced. The Congress party secured a clear mandate, making its comeback in the state after being out of power for the last 15 years. Chhattisgarh Chief Minister Raman Singh was leading by 1,200 votes over Congress nominee and former prime minister late Atal Bihari Vajpayee's niece
Karuna Shukla
in Rajnandgaon Assembly seat, as per the latest poll trends. However, five ministers in Singh's cabinet were trailing after the end of fourth round of counting, while three ministers were leading.
State minister Rajesh Munat was behind Congress' Vikas Upadhyay in Raipur City West Assembly seat, Amar Agarwal was trailing behind Shailesh Pande of the Congress in Bilaspur segment, while Brij Mohan Agarwal was behind Congress' Kanhaiyya Agrawal in Raipur city south segment. Besides, minister Kedarnath Kashyap was closely behind Narayan Kashyap of the Congress in Narayanpur segment while Dayal Das Baghel was trailing behind Congress' Gurudayal Singh Banjare in Navagarh segment. Another minister Mahesh Gagdha was also trailing behind Congress' Vikram Mandavi in Bijapur segment. Minister Prem Prakash Pandey was ahead of Congress candidate Devendra Yadav in Bhilainagar seat, while Lal Rajwade was leading over Ambika Singh Dev of the Congress in Bainkuthpur. BJP minister Ajay Chandrakar was also leading over Laxmikanta Sahu of the Congress in Kurud seat, as per the latest trends.
This time, the coalition between Mayawati-led Bahujan Samaj Party (BSP), former chief minister Ajit Jogi's Janata Congress Chhattisgarh (J) and Communist Party of India (CPI) has added another dimension to the electoral politics of the state which has been dominated by the BJP and the Congress.
Latest updates of the 2018 Chhattisgarh Assembly election results:
5:40 pm: I have submitted my resignation to the governor, says Raman Singh 
5:37 pm: I take moral responsibility for our defeat in the election, says Raman Singh
5:32 pm: We respect the mandate of the people, says Raman Singh
5:30 pm: I congratulate Congress party, says Raman Singh
4:30 pm: Congress leading on 63 seats, BJP on 18
4:13 pm: The Chhattisgarh Pradesh Congress Committee chief, who is seen as one of the contenders for the chief minister's post along with T S Singhdeo, said it was for the high command to decide who would be chief minister. 
3:58 pm: 
Congress' state unit chief
Bhupesh Baghel
credited strong party organisation for the impressive showing and said he was not expecting such a big margin of victory. "We were not expecting such a big blessing from the people. We were expecting around 60 seats," Baghel told PTI.
3:34 pm: 
Chhattisgarh Congress President Bhupesh Baghel arrives at Congress office in Raipur. He says, "Ppl of Chhattisgarh took the fight in their own hands. We are grateful to
Rahul Gandhi
, we fought for the ppl. We got more seats than expected, high command will decide who will be CM"
3:00 pm: Congress now leading on 67 seats, BJP on 13
2:05 pm: Latest seat tally | Congress leading on 67, BJP on 17​
1:40 pm: Latest seat tally | Congress leading on 64, BJP on 20
1:32 pm: Congress' latest tally is 60, BJP at 22
1:20 pm: Congress is headed to form a government in Chhattisgarh with massive lead
1:07 pm: Election Commission data as recorded at 1pm on Dec 11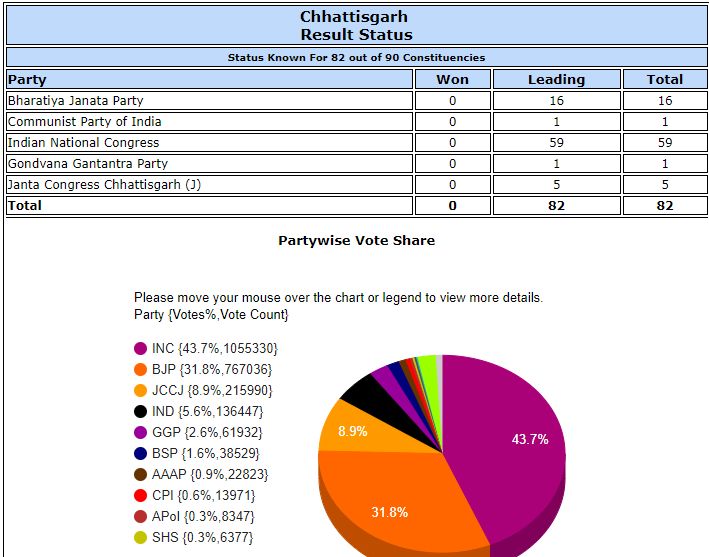 1:00 PM: Current tally in Chhattisgarh | Congress leads on 57 seats, BJP on 24, Others 9
12:58 PM: Congress workers break into celebration in Chhattisgarh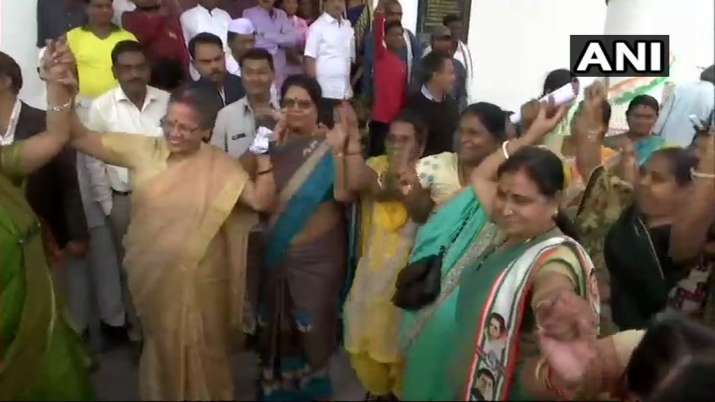 12:43 PM: The Janta Congress Chhattisgarh (J) president told reporters that the people of the state wanted to oust the Raman Singh-led government, which has been in office for 15 years.
12:42 PM: Former chief minister Ajit Jogi said that he was "happy" with the "results" and that people chose Congress because they found it the most viable alternative to the BJP.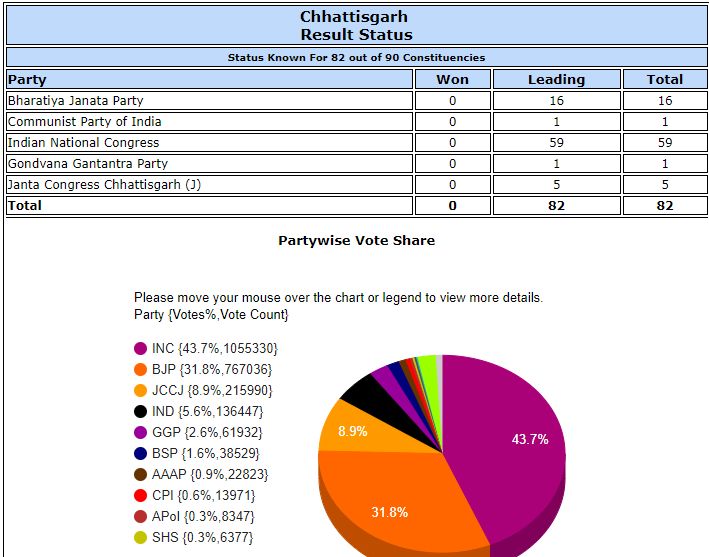 12:28 PM: Congress workers celebrate in Delhi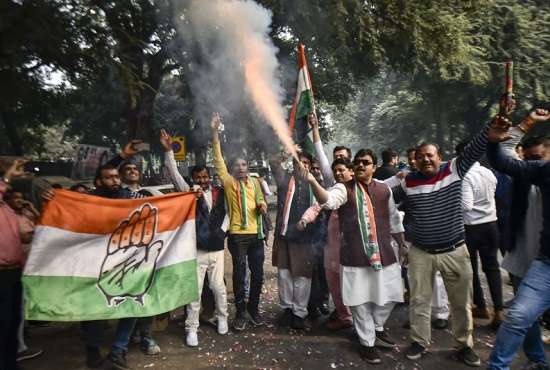 12:17 PM: I won't say these are victories of Congress but this is anger of the people. Self-reflection is needed, says Sanjay Raut, Shiv Sena
12:08 PM: Congress continues to maintain lead with 63 seats, BJP on 18
11:55 AM: Congress maintains great lead with 61 seats; BJP on 19, others 10
11:41 AM: We can't say anything after only 1st round of counting. We hope to form the government in Chhattisgarh. It's a very close fight: Saroj Pandey, BJP national general secretary and MP from Durg
11:38 AM: Congress rally now at 57, BJP on 24, Others 9
11:28 AM: Congress tally now at 55, BJP on 26, Others 9​
11:08 AM: Congress tally now at 51, BJP on 28, Others 11
10:24 AM: Congress leading on 54 seats, BJP on 28
10:13 AM:
 These are early trends, we hope to perform well, says Home Minister
Rajnath Singh
10:08 AM: According to latest tally, Congress leading on 58 seats, BJP on 25, others 7
9:42 AM: Congress leading on 61 seats, BJP on 22, others 7
9:30 AM: Kailash Vijayvargiya says BJP willl definitely form government in Madhya Pradesh & Chhattisgarh
9:27 AM: Congress now leading on 55 seats, BJP on 19
9:15 AM: Raman Singh trailing from Rajnandgaon; Congress ahead on 43 seats, BJP on 35
9:05 AM: BJP leading on 40 seats, Congress on 38
8:54 AM: BJP ahead on 36 seats, Congress on 22
8:53 AM: Congress now ahead on 22 seats while BJP on 14 seats
8:45 AM: BJP now ahead on 15 seats, Congress on 19
8:43 AM: BJP now ahead on 18 seats, Congress on 19
8:36 AM: BJP is now ahead on 14 seats, while Congress is leading on 16 seats
8:29 AM: According to latest update on postal ballot counting, BJP is now leading on 12 seats while Congress on 10
8:24 AM: In postal ballots counting, BJP is leading on 7 seats now while Congress is leading on 9
8:15 AM: In postal ballots counting, both Congress and BJP are ahead on four seats each
8:00 AM: Counting of votes begins in Chhattisgarh 
7:45 AM: Visuals from outside a counting centre in Raipur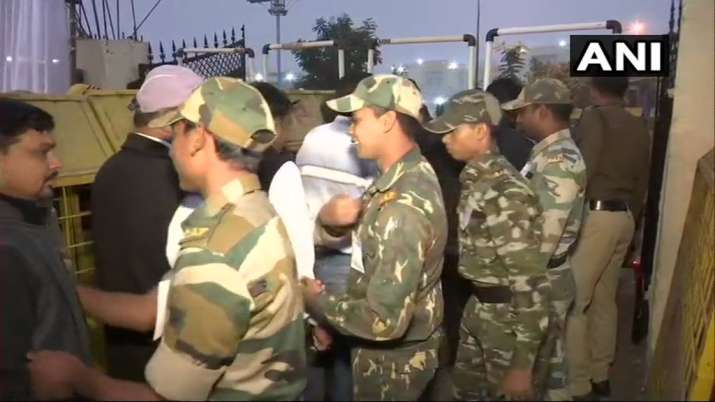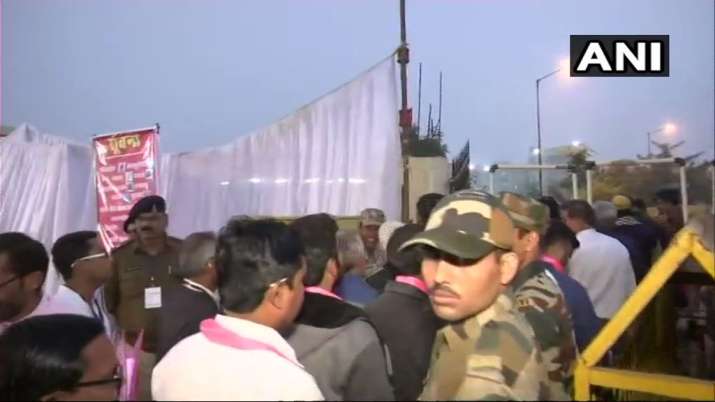 7:40 AM: We are enthusiastic about the results of Assembly elections and are hopeful of our victory, says Raman Singh 
7:14 AM: In the 2013 elections, the BJP won 49 seats, the Congress 39, while one seat each was bagged by the BSP and an Independent.
6:59 AM: State BJP chief Dharamlal Kaushik said the party will register a victory for the fourth consecutive term and the Congress should accept its defeat.
6:44 AM:
 On the eve of counting of votes, BJP and Congress claimed victory, while Jogi's outfit also expressed confidence of forming the next government. 
6:39 AM: The fate of 1,079 contestants, including the chief minister, his 11 ministers and state presidents of the BJP and the Congress will be decided Tuesday.
6:26 AM: As many as 5,184 counting personnel and 1,500 micro-observers have been appointed for smooth conduct of the process.
6:18 AM: Several exit polls have predicted a neck-and-neck fight between the big two while some have projected victory for the Rahul Gandhi-led party. 
6:00 AM: Counting of postal ballots will begin at 8 am on Tuesday and half-an-hour after they are counted, the process to count votes from the Electronic Voting Machines (EVMs) will begin in Chhattisgarh Assembly Elections.
Assembly Election Results 2018 LIVE updates, Election Results 2018: All You Need to Know 
Know top leaders, major constituencies
The highest number of 30 candidates have locked horns in the Rajnandgaon constituency, while the lowest number of five nominees are fighting it out in Bastar and Kondagaon seats each. The keenly-watched constituency will be Rajnandgaon, where Chief Minister Raman Singh of the ruling BJP and Congress candidate Karuna Shukla, niece of former prime minister late Atal Bihari Vajpayee, are in the fray. Stakes are very high for the BJP on these 18 seats as it had lost 12 of them in the last polls in 2013. In the last Assembly polls, of the total 90 seats, the BJP had won 49 seats, Congress 39, BSP 1 and independent 1.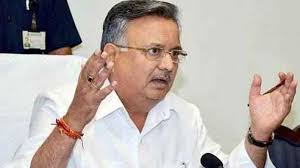 Prominent candidates from the BJP for the November 20 polls include nine incumbent ministers - Brijmohan Agrawal (Raipur city south seat), Rajesh Munat (Raipur city west), Amar Agrawal (Bilaspur), Bhaiyyalal Rajwade (Baikunthpur), Ramsevak Paikra (Pratappur), Punnulal Mohile (Mungeli), Prem Prakash Pandey (Bhilai Nagar), Dayaldas Baghel (Nawagarh) and Ajay Chandrakar (Kurud) besides BJP state president Dharamlal Kaushik (Bilha).
The key Congress candidates include its state chief Bhupesh Baghel (Patan), Leader of Opposition in the Assembly T S Singhdeo (Ambikapur), party MP from Durg Lok Sabha seat Tamradhwaj Sahu (Durg rural) and former Union minister Charandas Mahant (Shakti).
Besides, Ajit Jogi is contesting from Marwahi, his wife Renu Jogi from Kota while his daughter-in-law Richa Jogi is a BSP nominee from Akaltara seat. In the second phase, the highest number of 46 nominees contested in the Raipur city south seat, while the lowest number of six fought in the Bindranavagarh seat.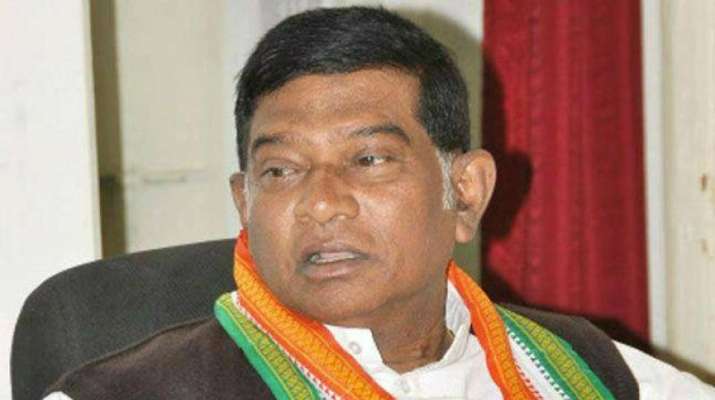 Of the 90 Assembly segments, 51 are general while 10 are reserved for Scheduled Castes and 29 for Scheduled Tribes. As per the final electoral rolls, total 1,85,59,936 voters, including 92,95,301 males, 92,49,459 females and 1,059 third gender voters, will be exercising their franchise.There are 19 constituencies where more than two ballot units were used in the Electronic Voting Machines (EVMs) as more than 16 candidates are in the fray there. Similarly, more than three ballot units were used in three constituencies as over 32 candidates are contesting from there.
For full coverage of Rajasthan Assembly Election Results, Click Here
For full coverage of Madhya Pradesh Assembly Election Results, Click Here
For full coverage of Mizoram Assembly Election Results, Click Here
For full coverage of Telangana Assembly Election Results, Click Here
WATCH LATEST VIDEO: Chhattisgarh Vidhan Sabha Election Results Counting Day LIVE Update