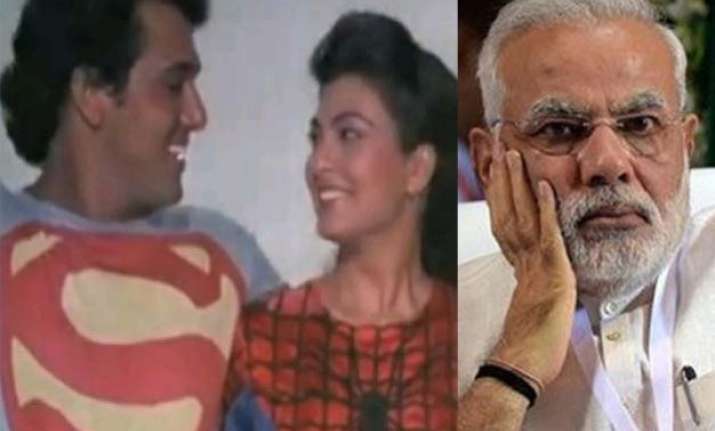 We bet Indian PM Narendra Modi's 'Make in India' policy was inspired by these two Bollywood actors!
Move over the usual Spiderman or Superman, in India these power-pack characters hardly matters until given a Bollywood touch.
You may have been seeing Spiderman since your childhood, but this Spiderwoman would definitely steal your sanity away!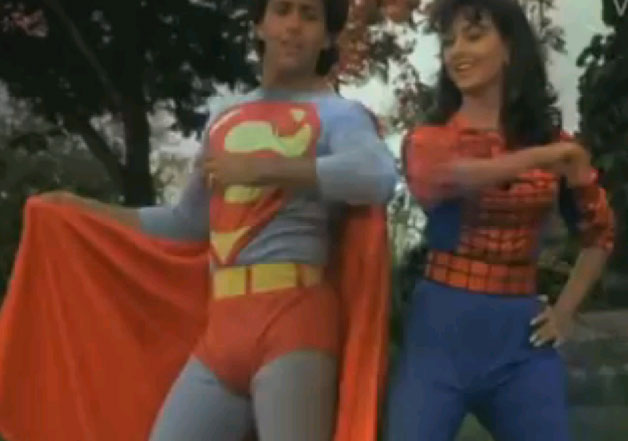 This hilarious song video 'Tu Mera Superman' featuring Govinda as a Superman and actress Kimi Katkar as Spiderwoman is a hit on Youtube.
Doing shit but still standing confident is what makes Govind and Kimi Katkar stand apart from modern day actor-actresses. 
Watching their heavenly dance steps would not only make you ROFL but scream - "Abbey kandha nikal jaega, itna mat hilao".
Not only us, even 'Wikipedia' is also marking the success sage of their infamous song.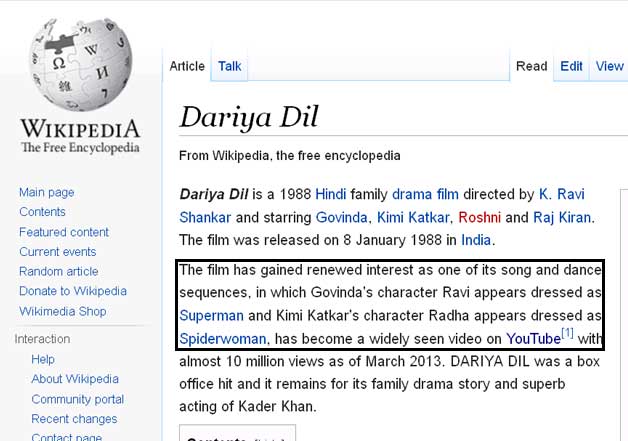 We wonder if Arjun Kapoor would still be singing "Mein to Superman, Salman ka fan"
Jokes apart, watch out all the Govinda fans here is your Superman
Watch Video: