Follow us on This can happen only in India!
All of us grew up learning to apologize and move ahead; if we hurt someone or fail to stand up to their expectations.
It seems this Indian thief too made sure to finish up the protocol at least on his behalf.
After a failed bid to rob Canara Bank in Noida, India, this man was courteous enough to leave a touching note behind explaining his act.
In the note he mentions, "What greetings? I am writing this sitting in your chair. I have young children, and inflation has increased severely. I lost my private job too" (English translation of his writing in Hindi).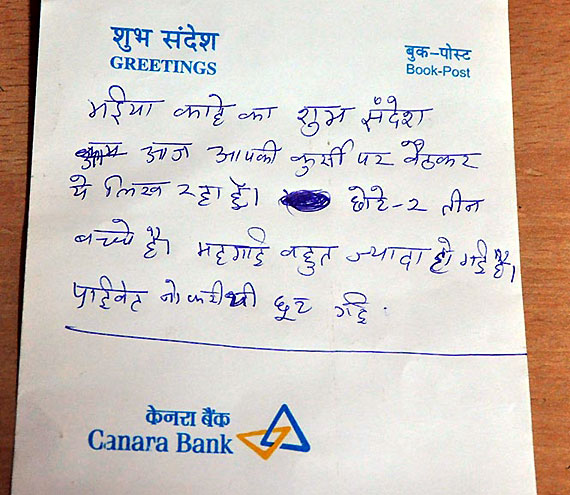 Next morning, the staff reported the matter to police.
Police officials and sniffer dogs searched the entire premise well, and concluded the search saying, nothing was reportedly stolen, as everything was safely locked inside strong room.
While searching around, police found this note lying over at branch manager's desk.
We wonder what he was more apologetic about, failed robbery attempt or his life's miserable condition.