Indian weddings are known worldwide for their extravagant ceremonies but this one Indian wedding will be remembered for its only one of its kind end! (Main image courtesy: Cover Asia Press)
Somewhere in UP, India - bride Indravati's family had planned a warm welcome for Jugal Kishore (groom) and his 'baraat' only to leave him unconscious at the 'mandap'.
A week back the story went viral of how a bride dumped his groom on-stage upon realising that he had medical condition, which was kept hidden from her and her family.
Soon after the groom had a fit on-stage, he was rushed to hospital leaving behind his would-be bride. Feeling that she and her family had been cheated, Indravati decided to marry one of the guests instead.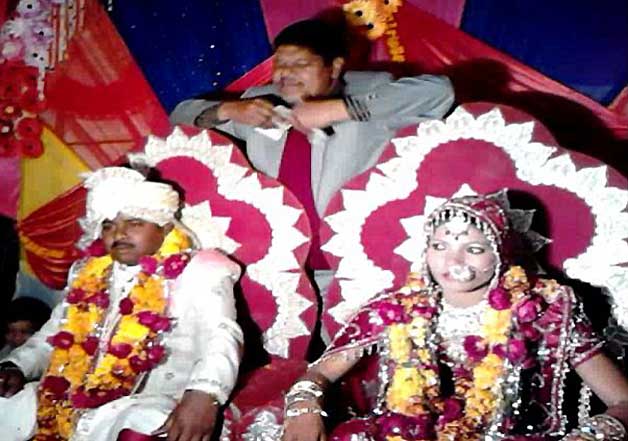 (Image courtesy: Cover Asia Press)
Two hours later, the groom returned with his family only to find that he no longer had a bride-in-waiting.
But the story has a little twist, 10 days after the incident - the groom and his family has accused Indravati and her family of plotting the entire drama on the wedding.
Jugal Kishore has accused Indravati for playing foul and plotting the drama only to get married to her boyfriend by sending a 'ladoo' laced with sedatives (through a female relative), that made him unconscious.
He claims that Indravati did this on purpose so that she could put me in bad light and easily convince her family and guests present to allow her marry someone from the guests.
Indravati asked her brother-in-law's younger brother Harpal Singh to marry her. Taken off guard, he accepted and the two were married off in the same wedding mandap, which was set for Indravati & Jugal.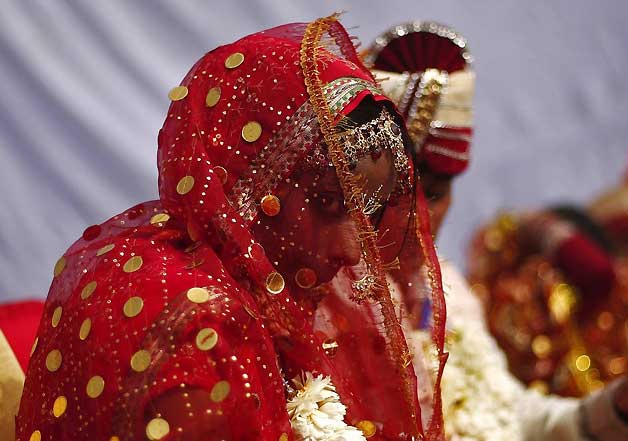 Jugal's family however is convinced that this was all planned before hand. They also accused bride's family of being totally unfazed of the groom's situation and leaving them in the hospital to mend for themselves.
"None from their family even asked whether Kishore was alive", a concerned relative of the groom stated.
With Indiravati finally married to Harpal, Jugal Kishore had filed and FIR against the couple and bride's family for defaming him and spreading vicious stories about his health conditions.