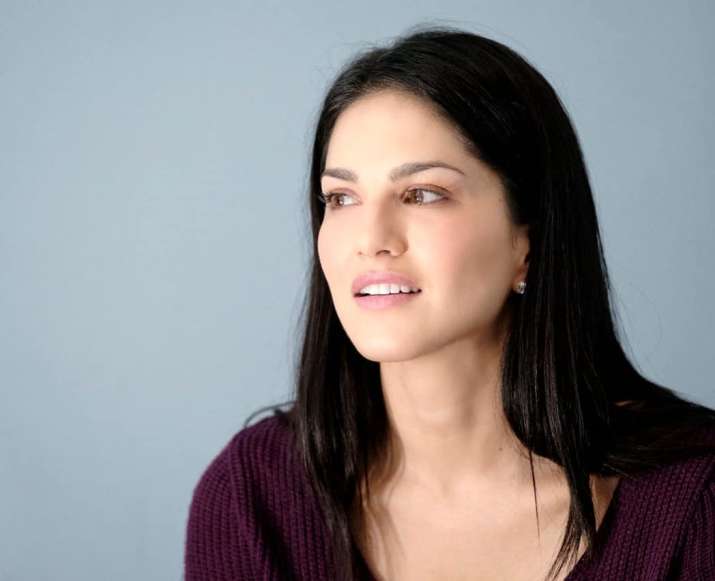 Karenjit Kaur who is best known by her stage name, Sunny Leone has recently been the talk-of-the-town for her web series -Karenjit Kaur: The Untold Story. The Canada-born Indian actress and
model is getting into more controversies for the surname 'Kaur' being used in the title of the web series.
One of the members of Akali Dal, a political party, Manjinder Sirsa asked for the removal of the title 'Kaur' from the series.
Sirsa told ANI that, "We have no objection with her profession, it's her personal life. Our only objection is simply that we want them to remove the surname 'Kaur' because when she herself had earlier dropped 'Kaur' from her name then why it is being used now? We have urged the Chairman of Essel Group, Subash Chandra, to immediately remove it or face the consequences."
Aditya Datt, the director of the series who made his directorial debut with Aashiq Banaya Aapne, is in support of the actress whereas few Sikh community members in India undoubtedly seems upset with the biopic web series questioning the title.
Here are few twitter reactions regarding the issue.
RIP hypocrisy 😤#Sanju got immense love even after he slept wid 305 women(leave drugs etc)#KarenjitKaur is receiving hatred or is being mocked 👏 just coz it's a female biopic?? Even #SunnyLeone survived her own struggle

Either Dislike both or Love both🙏

👇See 'haha' react pic.twitter.com/xiY34vNssx

— Megha #BB13(none is Fav) (@roars_loudly) July 10, 2018
Some punjabi singers can literally promote molestation in their songs' lyrics and still keep 'Singh' as their surnames... BUT, Delhi Gurudwara Management Committee says #SunnyLeone biopic can't use 'Kaur' in the title. (#KarenjitKaur)

What a f irony.

— Rakesh Anand Bakshi (@RakBakX) July 17, 2018
What kind of extremism is this? Sunny's real name is indeed Karenjit Kaur and you can't take that away from her. Plz do not judge her for what she chose as a profession. She's harmless. Rather, go after the Canadian Khalistanis pretending to be Singhs and plotting terror-attacks. https://t.co/RcpGQn5Lq6

— Sonam Mahajan (@AsYouNotWish) July 16, 2018
Ppl need to chill & let Sunny Leone live in regards to her biopic title Karenjit Kaur. The patriarchy & comments made around this are absolutely disgusting its really not needed. The double standards within the community is ridiculous. A man can do whatever but a woman can't...

— Rupinder Kaur (@RupinderKW) July 17, 2018