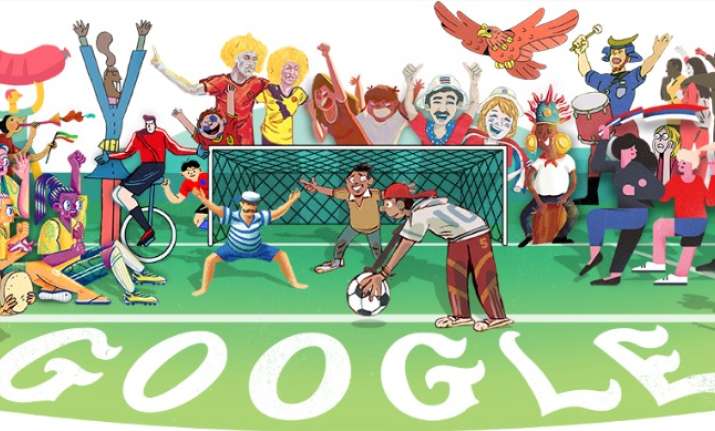 In the most special way, Google will celebrate the biggest sporting tournament on Earth, paying respect to the Football culture of each participating country.
FIFA World Cup 2018, that will commence this Thursday, is a very special, most-awaited sporting event that every football fan eagerly seeks arrival of. This year, the World Cup will set foot in Russia on Thursday, and will see 32 teams from around the world competing with each other in a monthlong tournament that ends on July 15.
This all men's tournament will spread over 11 cities of Russia, taking place at 12 venues. Although there will be enough repeating teams, new teams like Iceland and Panama will also make an entry this year.
To pay a tribute to the beginning of this beautiful journey, Google on Thursday published its first doodle to embark upon FIFA World Cup 2018. The first match is between Russia and Saudi Arabia, that will start at 6:00 p. m PT at the Luhnziki Stadium, Moscow.
Everyday till July 15, a new doodle will show forth sketched by artists of that particular country, that will illustrate what Soccer looks like there. Thursday's doodle is an amalgamation of elements from all 32 countries.
This year's opening ceremony of the World Cup will see Will Smith singing the official anthem of FIFA World Cup 2018, Live It Up.