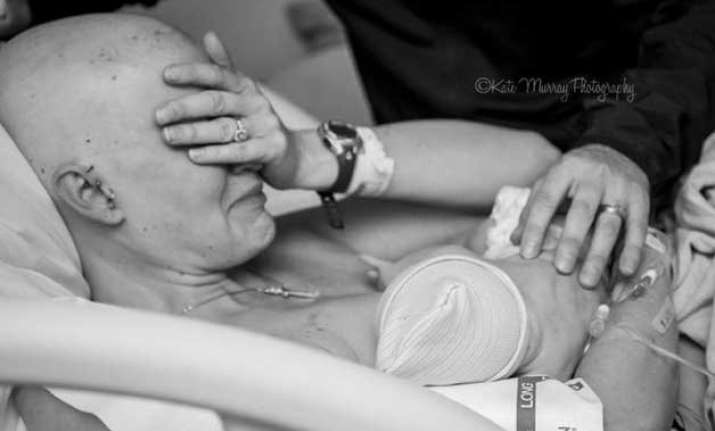 Picture of cancer-ridden Mother and her newborn Son goes viral on Social Media
The bond between a mother and her child is always a special one. But this picture showcasing the emotional moment of breastfeeding between the cancer ridden mother and her newborn son is just beyond explanation.
The mom, whose identity is not revealed, was diagnosed with stage 3 breast cancer when she was halfway through her pregnancy.
While carrying her child, the women underwent chemotherapy and had one breast removed. Thereafter in order to receive more treatment, she was induced at 36 weeks.
It is mesmerizing to see how the newborn baby latch on to his mother's remaining breast all on his own.
Captured by Photographer Kate Murray, this powerful picture is touching millions of hearts on social media and giving them strength to fight in odd hours of life.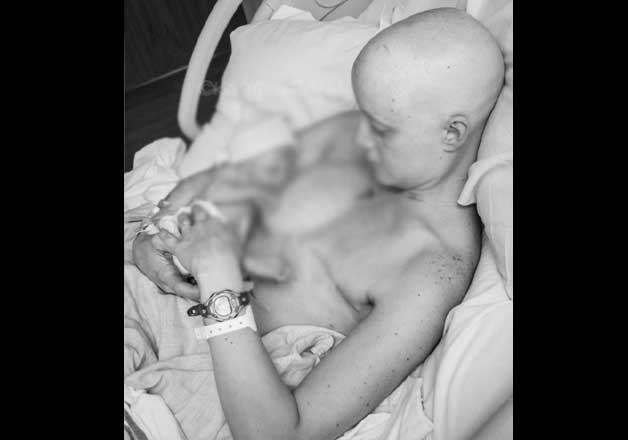 In her Facebook post, Murray wrote: "Baby BOY was born ready to prove to the world his strength he inherited from his strong mommy. He latched on to her remaining breast all on his own and the room erupted in so many emotions. Breastfeeding is such a sacred bond, and this one just makes my heart break and swell at the same time. I am beyond blessed to have met and gotten to know this woman and her family, and so honored she asked me to be there to document these precious moments."
Her post has been shared over 100,000 times on the Facebook. Thousands of people have commented to show their support and prayers for the brave woman.
Someone truly said that "God could not be everywhere and therefore he made mothers".