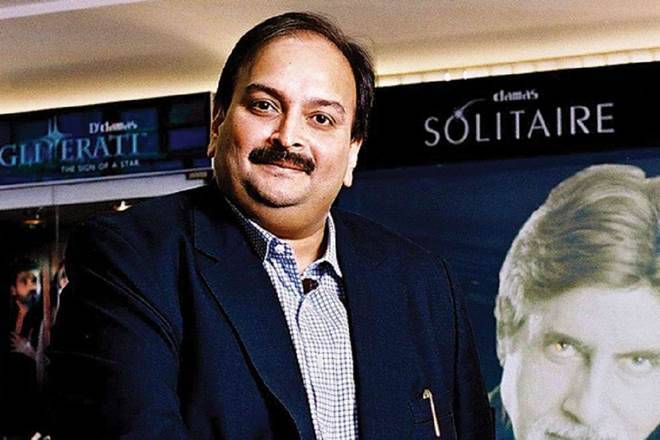 Antigua Government has refused to extradite Geetanjali Group Chairman Mehul Choksi, who is wanted by India for his alleged role in Rs 13,500 crore Punjab National Bank fraud case. The sources say that the Caribbean island nation has quoted the lack of any extradition treaty with India as the reason and wants to protect Choksi as its citizenship.
The development comes days after a team of senior officials from Ministry of External Affairs (MEA) visited the country on August 3 to hand over the official request for extradition of Choksi. 
"We have been told that they (Antiguan authorities) are examining the (extradition) request," MEA Spokesperson Raveesh Kumar said, responding to a volley of questions on the issue during a media briefing on August 8, adding that it would be premature to talk about what would be the response of the Antiguan authorities on India's request.
However, if the sources are to be believed, the government of Antigua has made up its mind not to coperate with India. 
Antigua and Barbuda Prime Minister Gaston Browne had earlier claimed that at the time Choksi took the citizenship last year there was no case pending against him. 
"At the time when he applied about August last year, there was no derogatory information on him. In fact, up to this point I do not believe that your law enforcement agencies in India would have posted anything on Interpol ... So in essence, my country did nothing wrong," Browne told an Indian media house in July. 
He said Choksi at the time of application had claimed that he left India to escape from political persecution and an investigation will have to be conducted to confirm its veracity.  "The gentleman (Choksi) has claimed that he actually left the country ... ''I am literally trying to flee political persecution''. We don''t know what the facts are," said the PM.
India is trying to bring back Choksi from Antigua under the provision of a law of the island nation which provides for extradition of a fugitive to a designated Commonwealth country. 
According to MEA,  as per the provisions of the Extradition Act, 1993 of Antigua and Barbuda, a fugitive may be extradited to a designated Commonwealth Country or a State with which there are general or special arrangement or a bilateral treaty.
On August 3, the MEA issued a notification specifying that the provisions of India's Extradition Act, 1962 shall apply to Antigua and Barbuda with retrospective effect from 2001 when the Caribbean nation notified India as designated Commonwealth Country under the island nation's extradition law.
Choksi had fled India on January 4 this year and took oath of allegiance in Antigua on January 15. His citizenship was cleared in November 2017. According to probe agencies, Choksi and his uncle Nirav Modi are the masterminds of the PNB fraud.
Choksi and his companies allegedly availed credit from overseas branches of Indian banks using the fraudulent guarantees of PNB given through letters of undertaking (LoUs) and letters of credit issued by the Brady House branch which were not repaid, bringing liability on the state-run bank, the officials have said.
An LoU is a guarantee given by an issuing bank to Indian banks having branches abroad to grant short-term credit to the applicant.