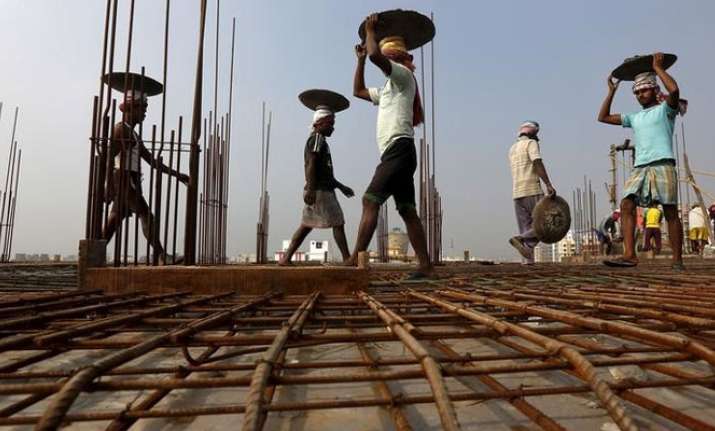 The Indian economy is expected to achieve 7.1 per cent growth rate in 2018-19, according to credit-rating body India Ratings.
The agency claimed improvement in GDP growth from the current 6.5 per cent to 7.1 per cent will be buoyed by robust consumption demand and low commodity prices.
The agency said there will be a gradual pick up in growth momentum owing to structural reforms like Goods and Service Tax (GST) and Insolvency and Bankruptcy Code (IBC) in place. 
"While the implementation of GST is likely to benefit the economy over the medium to long term, the same cannot be said about the impact of demonetisation," India Ratings & Research (Ind-Ra), a subsidiary of Fitch Ratings, said.
"Ind-Ra expects gross domestic product (GDP) to grow 7.1 per cent year-on-year in 2018-19," it said. This projection is a tad lower than 7.4 per cent growth estimated by Asian Development Bank (ADB) and International Monetary Fund (IMF) for next fiscal.
However, the World Bank stated that the GDP is expected to grow by 6.7 per cent in FY 2017-18 and will pick up to 7.3 per cent in 2018-19, and to 7.5 per cent a year in the medium term.
In a report titled 'Global Economic Prospects' for 2018, the World Bank noted that the GDP figures of 6.7 per cent for FY 2017-18 can be attributed to short-term disruptions arising from the introduction of the GST.