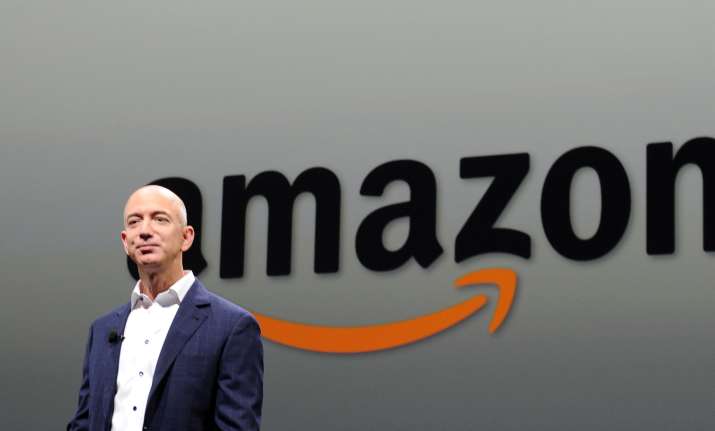 In yet another shot in the arm for Amazon's India business, the company has invested another Rs 2,900 crore into Amazon Seller Services, taking its total investment into its marketplace to Rs 17,840 crore, twice the infusion Flipkart made into its marketplace.
This is the third round of infusion by the Seattle-based giant into its India operations, indicating that its investments could go well above its stated commitment of $5 billion.
Amazon pumped in Rs 1,680 crore into its India operations in June, and followed it up it with another round of funding of Rs 1,620 crore in September this year.
In the latest round, Amazon has raised the sum from its Singapore-based group entity Amazon Corporate Holdings and another Mauritius-based group entity Amazon.com.incs.
Crucially, the investment comes despite Amazon reporting a $936-million loss from its international business unit for three months ended September 2017.
"As India's largest and fastest-growing ecommerce player, and with a long-term commitment to make ecommerce a habit for Indian customers, we continue to invest in the necessary technology and infrastructure to grow the entire ecosystem. We are delighted and humbled by the trust from our customers, to lead in India on things that matter to our customers in over four years of our business, while continuing to launch innovative India-first initiatives as well as completely new offerings like Echo, Prime and Prime Video," Amazon India said in a statement.
The fund infusion tops Amazon's investments of Rs 2,010 crore in its India marketplace in 2016-17 and close to its overall Rs 7,463-crore capital infusion during 2015-16.
Amazon's funding spree in the India market comes on the back of homegrown Flipkart raising $2.5 billion from Softbank and another $1.4 billion from Tencent Holdings, eBay and Microsoft this year.