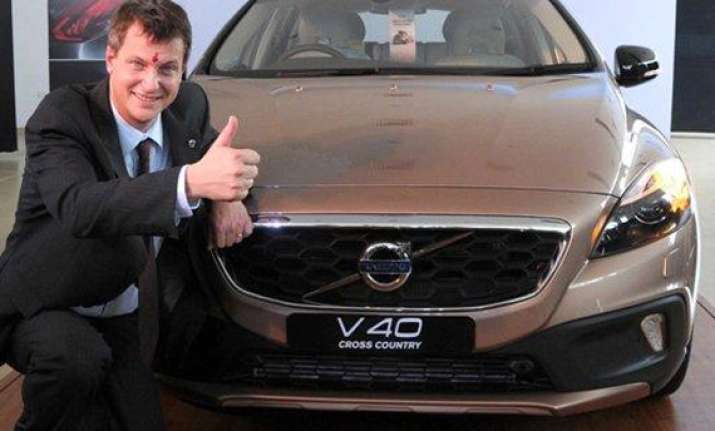 New Delhi, June 17: Swedish luxury car maker Volvo, has rolled out its compact crossover vehicle V40 'Cross Country' at Rs.28.5 lakh (ex-showroom Delhi). Volvo, which sold over 800 units last year, is planning to launch two other models — the S60 and XC 60, in October this year.
The vehicle is powered by a 2 litre, 5-cylinder diesel engine. The V40 is expected to deliver a mileage of over 16 kmpl.
Volvo expects the V40 to add 15-20 per cent of its total sales this year. From over 800 units in the current year, it expects the sales to grow to around 1000 units.
"Volvo V40 Cross Country, which is a variant of the V40, represents a model that is premium in design, features, technology and safety. The car will bring in new impetus to our growth strategy in India," Volvo Auto India Managing Director Thomas Ernberg said.
As of now, the company, which imports most of its products from Europe and Belgium, is not planning on assembly of cars in India, owing to the cost pressures.