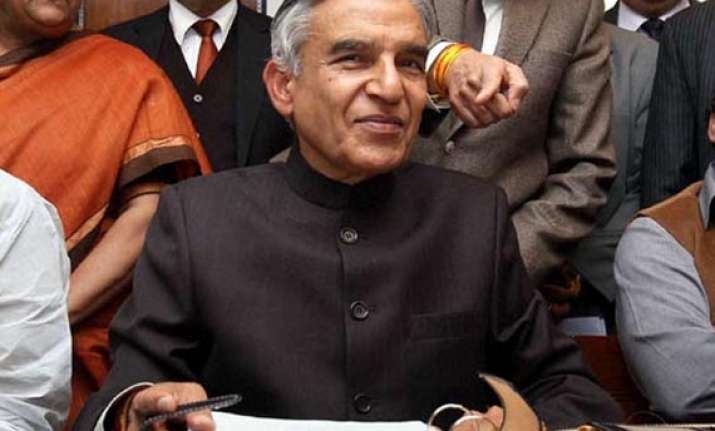 New Delhi, Feb 26: Railway Minister Pawan Kumar Bansal presented the Railway Budget 2013-14 in the Lok Sabha on February 26, 2013 which many called a balanced and soft one rather than a populist one.
In his budget speech the minister announced a fuel surcharge of just under 5 per cent on freight traffic, but did not tinker with the passenger fare hikes. At the same time he hiked the supplementary charges for super fast trains, reservation fee, clerkage charge, cancellation charge and tatkal charges. And in doing so the minister received the criticism of effecting a fare hike through the back door.  Here are our 10 key takeaways from the Rail Budget.
1. Passenger fares
No hike in passenger fares but an increase in supplementary charges for superfast trains, like Rajdhani and Shatabdi, as well as charges on reservations and cancellations, which will mean a fare increase of between Rs 5 and Rs 25 for all classes in superfast trains.
2. Freight charges
Railway Minister Pawan Kumar Bansal in the rail budget for 2013-14 proposed hiking basic freight rates by over 5 per cent on commodities such as grains and pulses, coal, iron and steel, urea, iron ore, cement, pig iron, high speed diesel oil, groundnut oil, kerosene and liquefied petroleum gas. The hike on all major commodities like foodgrains, petroleum products and fertiliser will fuel inflationary pressure, say economists. Chief Economist from Crisil DK Joshi said, "It will add to inflation but cannot have spillover effect because the demand is weak."