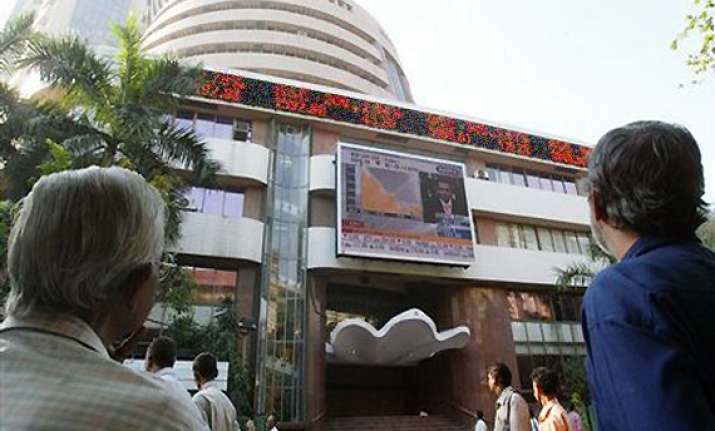 Mumbai, Nov 30: The BSE benchmark Sensex rose 115 points on Wednesday on value buying, which helped it wipe out initial losses in volatile trade, despite low GDP growth numbers for the second quarter.

After losing 115 points, Sensex bounced back to close 115.12 points, or 0.72 per cent, up at 16,123.46 led by refinery and IT stocks.

Similarly, the broad-based National Stock Exchange index Nifty rose 26.95 points, or 0.56 per cent, to 4,832.05 after moving between 4,851.55 and 4,754.80.

Marketmen said trading sentiment improved on investors purchasing the recently battered stocks at cheaper levels, following the recent over 9 per cent fall in Sensex.

They also said that GDP growth of 6.9 per cent in the July-September quarter was in line with market expectations, which kept the investor sentiment up even as the global markets were subdued on the euro zone debt crisis.

The major contributors to the upsurge were Reliance Industries, Infosys, SBI, Bajaj Auto, Bharti Airtel, Maruti Suzuki and TCS.

The Oil & Gas sector index gained the most by rising 1.63 per cent to 8,152.63, followed by FMCG -- 1.2 per cent to 4,040.82, Teck -- 0.95 per cent to 3,352.80 and IT -- 0.64 per cent to 5,499.09.