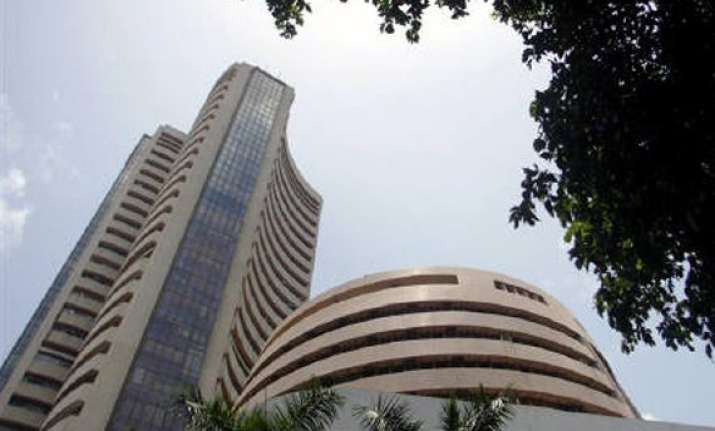 New Delhi: Following a surprise 25 basis points rate cut by the Reserve Bank of India, the BSE Sensex and Nifty rose more than 2.5 per cent on Thursday, marking their biggest daily gain in eight months. The benchmark Sensex today zoomed by 728.73 points to reclaim the 28,000-mark on massive buying across sectors.
Markets opened with a gap-up of nearly 500 points. Just before the trading started the RBI governor Raghuram Rajan who had focused on quelling inflation since taking office in September 2013, lowered the benchmark repurchase rate to 7.75 per cent from 8 per cent, the first reduction since May 2013. As the day progressed, participants, both domestic and foreign, stepped up purchases.
Industry watchers said the move by Rajan displayed the pragmatism and flexibility.
Investor wealth reclaimed the Rs 100-lakh crore mark.
Buying was seen across-the-board as all 12 BSE sectoral indices ended with gains of between 0.44-7.99 per cent.
The BSE Sensex resumed at 27,831.16 and then touched over one-month intra day high of 28,194.61 before closing at 28,075.55, a jump of 728.73 points or 2.66 per cent.
Previously, it had soared by 2,110.79 points on May 18, 2009. HDFC, ICICI Bank, ITC, RIL, SBI, HDFC Bank and L&T led the 28 gainers in the 30-share BSE Sensex.
The NSE Nifty opened at 8,424.50 and surged to 8,527.10 before closing at 8,494.15, up 216.60 points or 2.62 per cent.
As many as 46 constituents surged in the 50-share Nifty index.
"We believe that this is a beginning of a big rate cut cycle. We expect a further 125 bps over the next 12 months," said Morgan Stanley analyst Chetan Ahya in a report.
The rate cut ahead of a scheduled RBI policy meeting on February 3 will result in "more money in the hand of the consumers," Finance Minister Arun Jaitley said, while bankers started cutting rates within hours of the announcement.