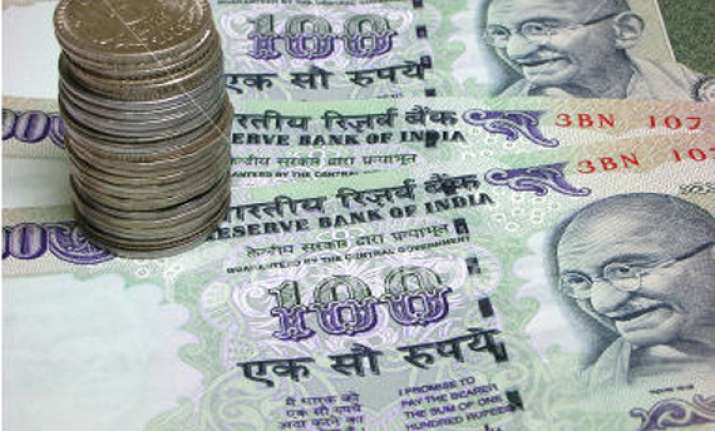 Mumbai, Jan 27: The rupee today zoomed by 77 paise to close at a near 12-week high of 49.31/32, driven by strong capital inflows into rising local stock markets. 

Forex dealers said sustained dollar selling by exporters amid weakness in the US currency's value overseas also boosted the rupee sentiment.

The local unit moved between 50.08/09 and 49.82 at the Interbank Foreign Exchange (Forex) market, before settling at 49.31/32, or 77 paise higher. It had last touched 49.10/11 on November 4, 2011.

According to Sebi data, foreign institutional investors (FIIs) have pumped in a total nearly USD 1.79 billion in equities and USD 3.2 billion in debt markets till January 25, which mainly supported rupee to breach the sub-50-mark. 

Meanwhile, BSE benchmark index Sensex also spurted by 156.80 points to close at an 11-week high of 17,234. 

The dollar index, a gauge of six major rivals, was down by nearly 0.3 per cent in European market today.

The rupee premium for the forward dollar finished higher on fresh paying pressure from banks and corporates.

The benchmark six-month forward dollar premium payable in July closed better at 187-1/2-189-1/2 paise from Wednesday's close of 185-1/2-187-1/2 paise and far-forward contracts maturing in December also rose to 284-286 paise from 275-1/2-277-1/2 paise.

The RBI has fixed the reference rate for the US dollar at 49.6480 and for the euro at 65.0492.

The rupee recovered against the pound sterling to end at Rs 77.48/50 from previous close of Rs 78.03/05 while improved further slightly to Rs 64.80/82 per euro from Rs 64.86/88.

It gained further against the Japanese yen to Rs 64.08/10 per 100 yen from last close of Rs Rs 64.15/17.