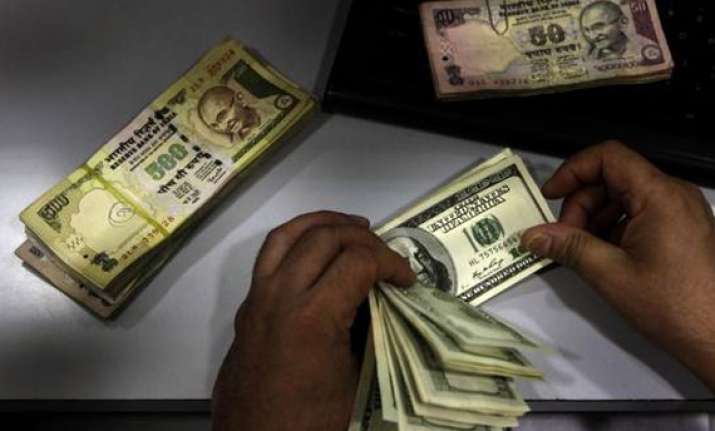 Mumbai, Mar 20: The rupee today lost 16 paise to close at two-month low of 50.39/40 against the US dollar on sustained demand for the American currency from importers. 
The local unit touched a high of 50.19 at the Interbank Foreign Exchange (Forex) market, before settling at 50.39/40, lower by 16 paise from its previous close.
The rupee weakened by more than a 0.3 per cent during the session as various paying liabilities increased as financial year draws to a close, Alpari Financial Services (India) CEO Pramit Brahmbhatt said, adding that higher crude prices also added to the sentiments,"
New York crude oil was trading just below USD 108 a barrel in European market today.
The dollar index, a gauge of six major rivals, rose more than 0.3 per cent following decline in global stocks that forced investors to buy safe-haven assets like dollar.
Meanwhile, the BSE benchmark index Sensex closed higher by 43 points at 17,316.18.
FIIs injected USD 37.06 million yesterday as per Sebi data.
The rupee premium for the forward dollar ended further better on sustained paying pressure from banks and corporates.
The benchmark six-month forward dollar premium payable in August ended a bit higher at 177-179 paise from 176-178 paise yesterday and far-forward contracts maturing in February also finished higher at 315-317 from 311-313 paise previously.
The RBI has fixed the reference rate for the US dollar at 50.2545 and for euro at 66.5226.
The rupee declined further against the pound sterling to 79.88/90 from Monday's close of 79.71/73 and also remained weak against the euro to 66.52/54 from 66.14/16 previously. 
However, it recovered against the Japanese yen to 60.17/19 per 100 yen from last close of 60.42/44.