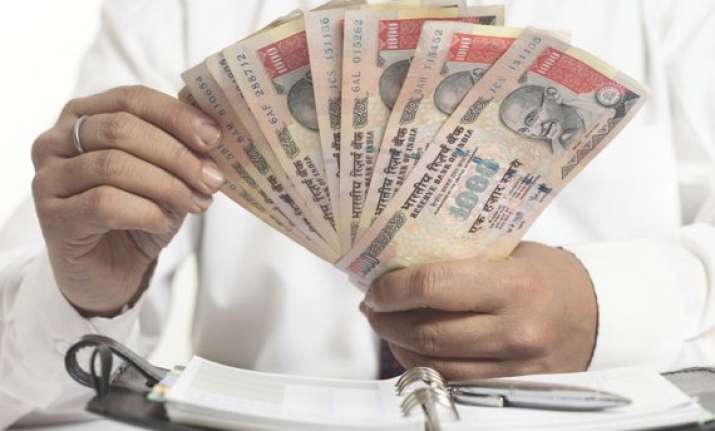 Mumbai: The rupee got a boost today from the Prime Minister's assurances in Parliament on combating the currency's fall and reviving economic growth, gaining 85 paise to close at 65.70 against the dollar.
Support for the local currency also came from dollar sales by exporters and some banks after the central bank took steps on Wednesday to stem the rupee's fall.
Prime Minister Minister Manmohan Singh said, "Sudden decline in exchange rate is certainly a shock, but we will address this through other measures, not through capital controls or by reversing reforms."
At the same time, he said, "to some extent depreciation can be good for the economy as this will help to increase our export competitiveness and discourage imports."
Singh was confident growth in this fiscal will rise to 5.5 per cent from a decade's low of 5 per cent in 2012-13.
At the interbank foreign exchange market, the local currency resumed at 67 from the previous close of 66.55 and dropped to a low of 67.43 on initial hesitancy in domestic stocks. It rebounded on dollar selling to settle at the day's high of 65.70, a rise of 85 paise or 1.28 per cent.
"The sharp gains in rupee were mostly attributed to RBI intervention and PM's speech," said Abhishek Goenka, CEO of India Forex Advisors. "The rupee was getting support from the strong positive closing in the stock markets."
The gains came a day after the battered local currency posted its biggest single-day rise in at least 15 years as the Reserve Bank of India allowed state-owned oil refiners, the biggest buyers of dollars, to purchase foreign-exchange through a special forex swap facility.
The benchmark S&P BSE Sensex climbed 218.68 points or 1.19 per cent. Foreign institutional investors sold a net Rs 248.18 crore of shares yesterday, as per provisional data.
"The central bank was also seen selling dollars twice in a day via state-run banks, which further helped the rupee," said Pramit Brahmbhatt, CEO of Alpari Financial Services (India). "The trading range for the rupee is expected to be within 65 to 66.50."