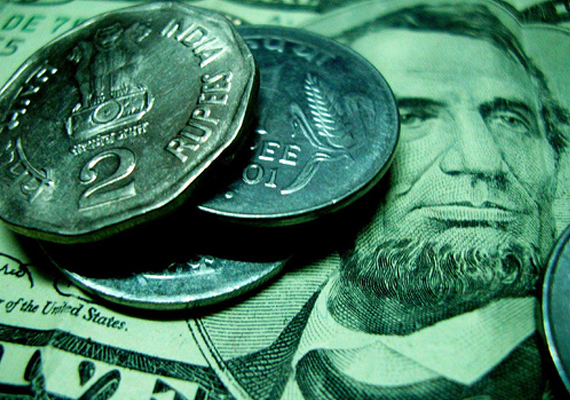 Mumbai, Aug 27: The rupee fell by 13 paise to Rs 55.63 against the dollar in early trade today on the Interbank Foreign Exchange due to strengthening of the American currency against euro overseas.
A higher opening in the stock market, however, capped the losses, traders said.
The BSE benchmark Sensex gained 28.30 points, or 0.16 per cent, at 17,811.51.
The rupee had lost 24 paise to 55.50 against the American currency in the previous session on Friday.