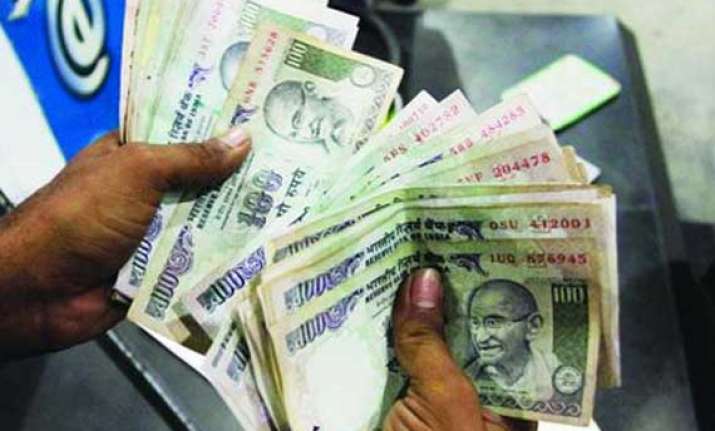 New Delhi, Nov 12: The rupee fell to a two-month low on Monday, touching 55 level to the US dolar as the industrial output slumped and trade deficit widened.
The 55 per US dollar level was last seen on September 13. It had last closed at 54.75/76 on Friday.
Earlier during the day, industrial production contracted by 0.4 per cent in September due to dismal show by manufacturing sector and decline in consumer as well as capital goods output.
Growth in overall factory output, as measured by the Index of Industrial Production (IIP), was 2.5 per cent in September last year.
Industrial output in the April-September period this fiscal was 1 per cent, down from 5.1 per cent in the same period in 2011-12, according to the official data released on Monday.
Meanwhile the industrial production growth rate for August this year was revised downward to 2.3 per cent from earlier provisional estimates of 2.7 per cent released last month.
The output of manufacturing sector, which constitutes over 75 per cent of the index, contracted by 1.5 per cent in September, as against a growth of 3.1 per cent in the same month last year.
(With Agency inputs)