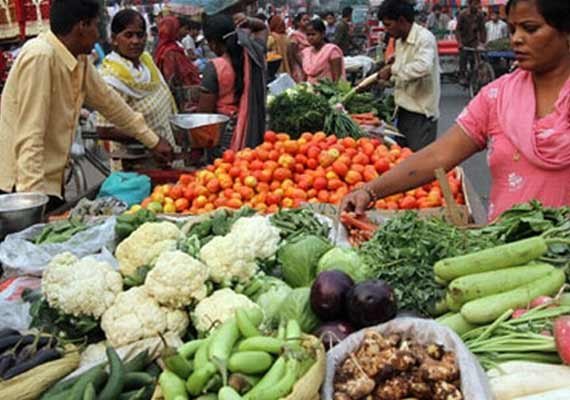 New Delhi: Cheaper food items helped retail inflation drop to a fresh low of 4.38 per cent in November— the fifth consecutive month of decline—a development that can strengthen the case for interest rate cut by the RBI.  This is the lowest level of Consumer Price Index (CPI) based inflation since the government started computing the new series of data in January 2012. It stood at 5.52 per cent in October 2014, while same was over double the current level at 11.16 per cent in November 2013.
The food inflation also came down to 3.14 per cent in November as against 5.59 per cent in the previous month.  Retail prices of vegetables declined by 10.9 per cent as against a decline of 1.45 per cent in October, according to the data released by the Ministry of Statistics and Programme Implementation today.
Price rise in fruits slowed to 13.74 per cent from 17.49 per cent in October.