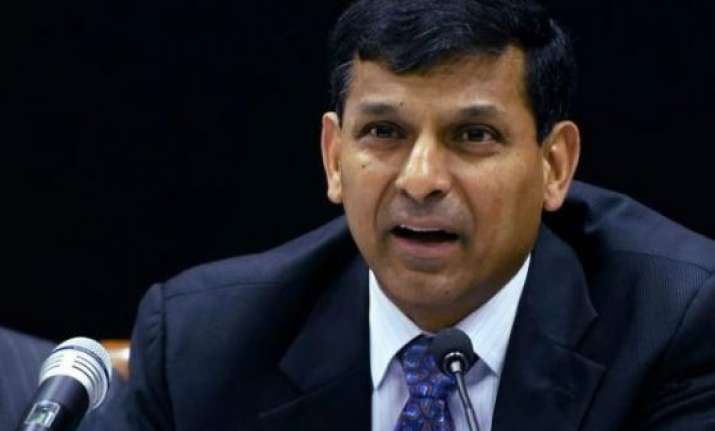 Mumbai: Facing persistent calls for interest rate cuts from the government and industry, Governor Raghuram Rajan on Friday said the Reserve Bank of India (RBI) could not "flip-flop" on rates with every rise or fall in inflation and would rather wait for a stable, low-price scenario.    
"The message I have been sending is that we don't want to flip-flop back and forth. This month inflation was two per cent, therefore, I will cut this much. Oh! It went up to five per cent, maybe I should increase it. That's not how a central bank operates," he said.
"It takes a view and unless things change dramatically from that view, it proceeds on a process of either accommodation or tightening and that is what I would like to see have happened," Rajan said.
READ MORE: RBI to ease norms for online deals of small value
The Wholesale Price Index (WPI)-based inflation is on a decline and in November dropped to zero, the lowest in about five and a half years. Retail inflation, too, fell for the fifth straight month in November.
Rajan, who has kept the key policy rate at eight per cent since January, said India had not fully solved the supply-side problems and, hence, people would get more inflation over time.    
"It's not that RBI is against growth, it is for sustainable growth ... our horizon is sometimes longer than those who want us to cut. They are seeing next quarter profits. Let us look at the next year and year after, just down the line how profitable you are," he said.
Rajan further said the government wanted low inflation and the best way RBI could aid growth over the medium term was by keeping inflation low.   
"What we have to do is, once we are sure that the disinflationary process is well under the way, we will have the ability to be more accommodative in the sustainable way," he said.
Explaining his point, Rajan said RBI could cut interest rates by 500 basis points today and there would be a boom in consumption and investment.    
"But what happens to inflation? Because we haven't fully solved the supply-side problem, people will get more inflation over time. But essentially what I have said to anybody is that let's do it in a sustainable way," he said.
The governor also said RBI was not focusing on falling oil prices as it was not known 'how long it's going to stay low'.
Referring to the Uber (taxi aggregator) controversy, Rajan said the company was using a way of bypassing regulations.
"No matter who you are, [you] can't violate regulations," he said, adding new technology also needed some adjustments in terms of regulations.  
Answering questions on bitcoins, a virtual currency that has security concerns, he said down the line the nation would be moving to "cashless currency" and virtual currencies would become much safer in future.    
For better functioning, he also supported segregation of the posts of chairman and managing director in public sector banks.
Answering queries on 'Make In India', Rajan said there was a need to create the conditions for promoting domestic manufacturing.