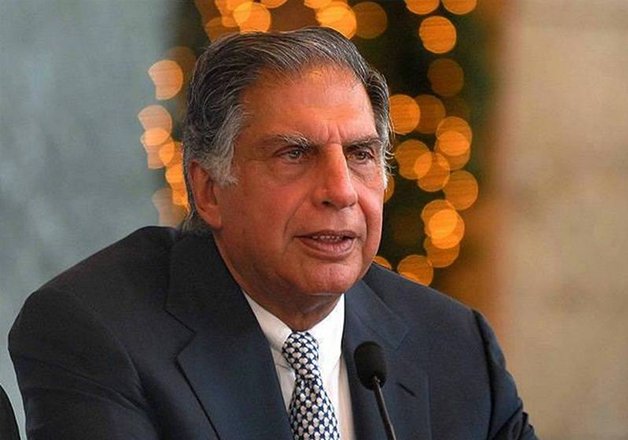 New Delhi: Hitting out at older carriers, top industrialist Ratan Tata on Sunday accused them of lobbying and using "monopolistic pressures" to retain preferential treatment under the controversial 5/20 rule that restricts overseas flying by new airlines.
Reacting strongly to the charge, low-cost carrier SpiceJet's chief Ajay Singh asked him to advise the two airlines associated with Tatas -- Vistara and AirAsia India -- to first serve India and then seek to fly international.
Singh also alleged that the two carriers were apparently controlled by their foreign parents and said they had undertaken, while applying for the licence, to follow the 5/20 rule which they are opposing so vehemently now.
AirAsia India and Vistara - two airlines operated by the Tatas through joint ventures - are presently ineligible to operate overseas under the 5/20 norm, which requires an Indian carrier to have minimum five years of operational experience and at least 20 planes to operate international flights.
The government is currently in the advanced stage of finalising its new civil aviation policy, wherein one of the proposals is to scrap the 5/20 rule.
While several older airlines including SpiceJet, Jet Airways, IndiGo and GoAir are opposing any move to scrap the 5/20 norm, Tata applauded the civil aviation ministry's proposal to remove the "controversial" rule.
Terming as sad the lobbying of incumbent airlines for "protection and preferential treatment", he tweeted that such moves were reminiscent of the monopolistic pressures by entities with vested interests that fear competition.
"The lobbying for discriminating policies between old and new airlines is reminiscent of protectionist and monopolistic pressures by vested interests' entities that seem to fear competition, as in a variety of other sectors over the years," Tata said in a strong message on Twitter.
"These protectionist moves have held back progress in India compared to open economies that have thrived on competition overseas," Tata Group's chairman emeritus said in his message titled '5/20 Rule and Vested Interests'.
"In the airline industry in India, it is sad to see the incumbent airlines lobbying for protection and preferential treatment for themselves against the new airlines... (the new airlines) have been formed in full compliance with prevailing government policy and providing air transport to Indian citizens in line with the dream of a 'New India' promoted by the new government under (Prime Minister Narendra) Modi's leadership," said Tata, who was instrumental in the group's re-entry into the aviation sector.
Tata Group and Singapore Airlines together run Vistara, while AirAsia is a three-way joint venture between Tatas, Malaysia's AirAsia and Arun Bhatia's Telestra.
AirAsia India is less than two-year-old with six aircraft, while Vistara was started in January 2015 and has nine planes.