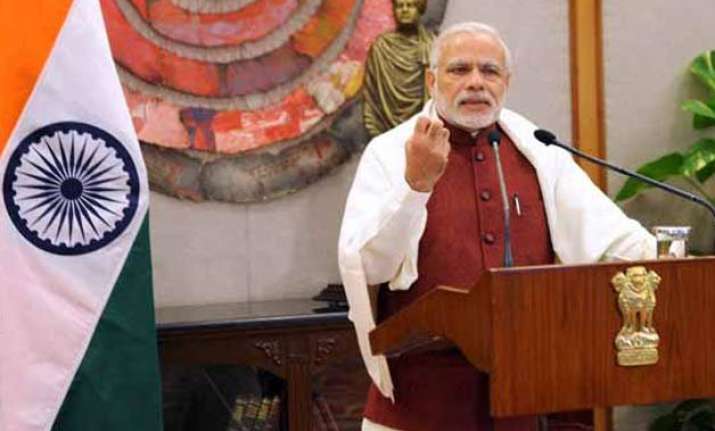 New Delhi: Prime Minister Narendra Modi today invited South Korean companies to step up their investments under the 'Make in India' programme as he met a group of CEOs here.
The CEOs, who are here for Indo-Korea Business Summit, called on Modi and discussed possibilities of enhancing business cooperation between the two countries.
The Prime Minister appreciated the ethics and professionalism of Korean industry, which had made Korean brands household names in India, a PMO statement said.
He invited Korean companies to enhance their investments in India, and to 'Make in India', which would also imply 'Make for India', the statement said.
The Prime Minister suggested that major Korean companies can plan to invest as a group in a region of India, similar to the pattern they follow in Korea.
The bilateral trade between the two countries is over USD 17 billion and India is the 15th largest trade partner of Korea.
Korean majors such as Hyundai Motors, Samsung Electronics, and LG have huge presence in India.