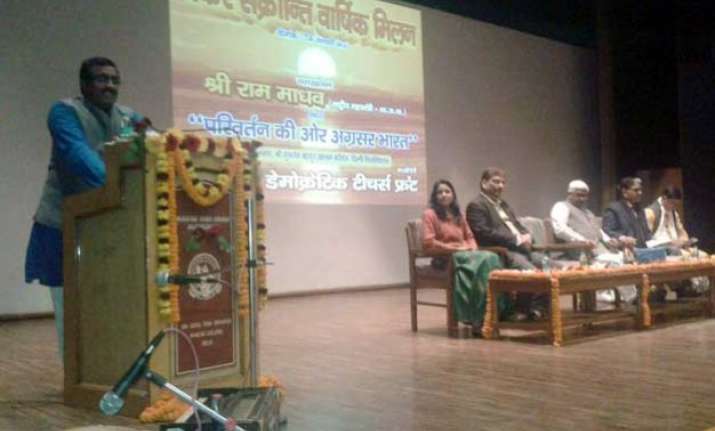 New Delhi: BJP general secretary Ram Madhav today underlined the efforts being made by Narendra Modi government to eradicate poverty from India.
"Narendra Modi government is fighting decisive battle against poverty in the country. We are determined to eradicate this menace," Ram Madhav said.
Ram Madhav further said that both his party and Modi government are in favour of 'development for all' and that's why Prime Minister Narendra Modi always speaks of Sabka Saath, Sabka Vikas".
The BJP general secretary was speaking on the topic 'India towards the change' while participating in 'Makar Sankranti Milan' programme organised by 'National Democratic Teachers Front' at Guru Teg Bahadur Khalsa College of Delhi University.
He pointed out that Modi government's initiatives on 'education' and 'skill development' will benefit 19 crore youngsters belonging to Scheduled castes and Scheduled Tribes.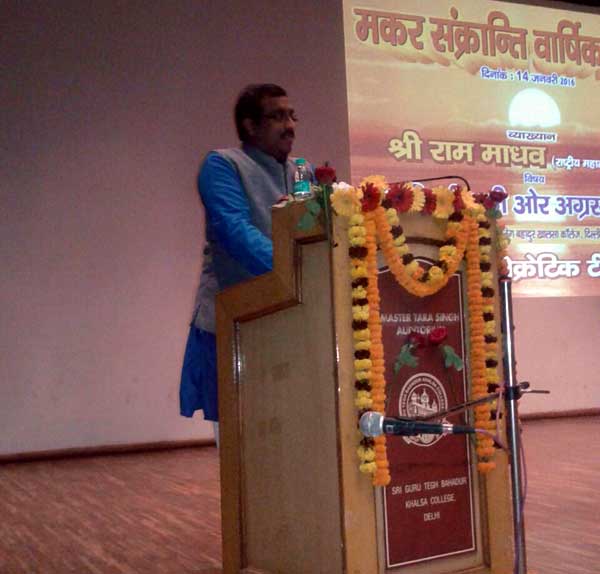 (BJP general secretary Ram Madhav)
The senior BJP leader asserted that Modi government's primary goal was to ensure respect and equality for every Indian.
"Our goal is to ensure security, prosperity, respect and equality for every citizen of India. We are responsible to the people of India and our objective is to bring out a positive change in the country. We have to learn about the pain of present times, glory of the past and dreams of the future," Ram Madhav added.
Extending his good wishes to the countrymen on the occasion of Makar Sankranti, Ram Madhav said, "Sankranti is all about celebrating positive changes in the society as a festival.  Sakranti means "thorough change" and "Change for good".