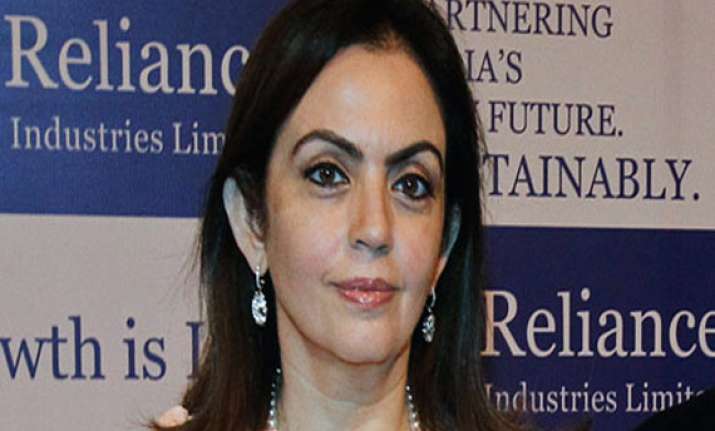 New Delhi: Nita Ambani, the wife of Reliance Industries chairman Mukesh Ambani, has been recommended for appointment as a director on the company's board.
Nita, 50, will take the place of Mukesh's uncle Ramnik H Ambani, who is retiring at the age of 90.
"The board of directors of RIL has recommended the appointment of Nita M. Ambani, the Chairperson of Reliance Foundation, as a director on the board of RIL," the company said in a statement on Friday.
Shareholder approval for her appointment will be sought at the annual general meeting on June 18.
RIL's board, headed by Mukesh Ambani, 57, currently has his cousins Nikhil R Meswani and Hital R Meswani, besides Ramniklal H Ambani.
Ramniklal is the elder brother of Dhirubhai H Ambani, the late founder chairman of the company and father of Mukesh.