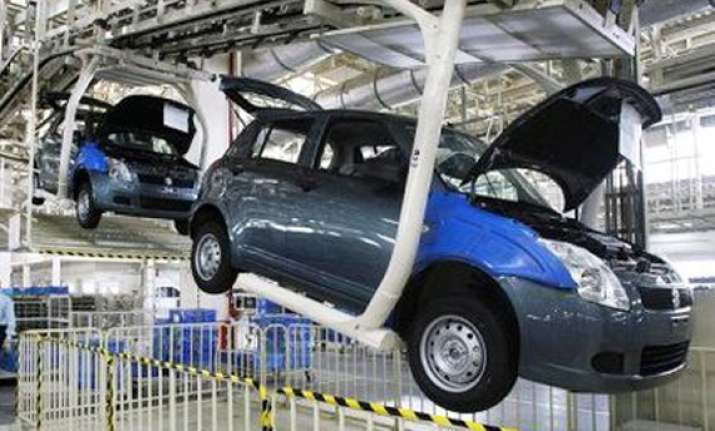 New Delhi, June 7: The country's largest car maker Maruti Suzuki India has cut production of some petrol models, including the best selling Alto, as sales of such cars have declined due to high fuel costs.
"Petrol car sales are very low in these days as the market sentiment is down ... We do not believe in creating excess stock. So, we adjust our production accordingly," Maruti Suzuki India (MSI) Managing Executive Officer (Marketing and Sales) Mayank Pareek said.
The company had recently stopped production of petrol models, including the Alto, M800, A-Star, Estilo and Omni for three days to prevent inventories piling up further, he added.
"Normally we have inventories for three weeks. However, for petrol models, it is now around four and a half weeks," Pareek said, without sharing any numbers.
According to sources, MSI had stopped production lines of petrol models on May 25-26 and June 2 at its Gurgaon facility. The Manesar unit worked normally.
"The company had cut production of 8,000-8,500 units of petrol cars in these three days," a source said.
In May, the company's sales declined first time after four consecutive months of growth. It had reported 4.99 per cent fall in total sales at 98,884 units last month, mainly due to declining sales of petrol-driven small cars.
The company's volume-driven mini-segment cars, comprising the M800, A-Star, Alto and WagonR, fell by 29.03 per cent to 29,895 units during the month from 42,125 units in May 2011.
Last month, petrol prices in India witnessed the steepest increase of Rs 7.54 a litre in its history. However, faced with a public outcry over the hike, a partial rollback was done by cutting the prices by Rs 2.02 per litre in this month.
MSI had described the hike as a "disaster" saying that it would further dent growth of the automobile industry.
"This will further increase the skew between petrol and diesel vehicle demand, which is already very wide. This will severely affect the sales of entry level cars, which are mainly petrol driven," Pareek had said.
Last year, the petrol segment declined by 16.2 per cent as the demand shifted to diesel vehicles. Now there will be more demand for diesel cars after the price hike but most of the manufacturers are running on full capacity for diesel vehicles, he had said.
Earlier, the company had said that sales of petrol cars will be down by 50,000 units in 2012-13.
MSI is, however, expecting that its overall sales in this fiscal will grow by 10 per cent, primarily driven by diesel cars.