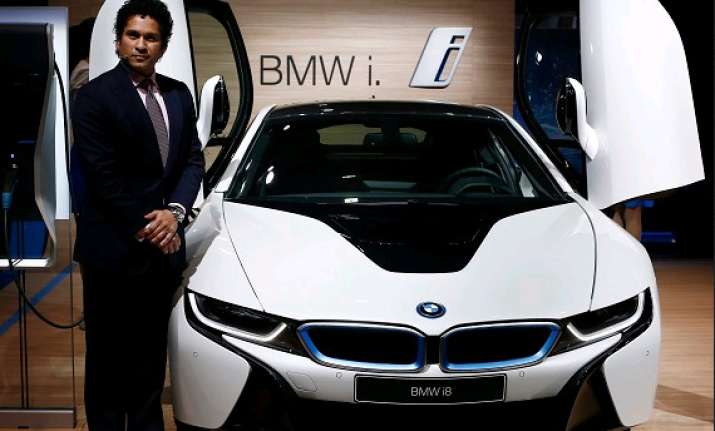 New Delhi: In line with its strategy for sustainable profitable growth in India, German luxury carmaker BMW is pushing for more ultra high-end models.
The company, which last week launched an all-new version of its M6 Gran Coupe, a four-door sports car priced at Rs 1.75 crore (ex-showroom Delhi), plans to bring the hybrid BMW i8 car as a completely built-up unit (CBU) by the end of 2014.
BMW Group India president Philipp von Sahr told PTI that although the company plans to introduce four models this year, the focus on ultra high-end models made sense, considering the tough market conditions.  
"We are also concentrating really on the high-end cars ... It is important in difficult economic situation to focus on such cars and invest on the marketing of such cars because there you can get some money and for that we are here," he said.  
Explaining the rationale, von Sahr added: "It doesn't make sense if you are number one in sales and then have no money to invest. That doesn't help."  
On plans for the Indian market, he said: "We were focusing for the past few years on volume growth and now we have a certain size and now we are looking to be really profitable in this emerging market which has some economic problems but here we have to focus on our own strength."  
He added that the company has not set any target for volume growth in 2014 and the plan is to be ready when market conditions become better.  
"In such an economic situation, we have to focus on profitable growth and invest, like we did on the training centre, so that after the election, if the market goes up, then we have to be prepared. It would not be good if we are not prepared," Sahr said.  
The company invested Rs 16 crore on a centre in Gurgaon to train its sales representatives, dealers and associates.  
Terming last year as "not an easy year," Sahr said market conditions would hopefully improve in the second half of 2014.  
"This year, we are all focusing on elections. I would say 2014 has two half-years — the first half-year is waiting for the election and the second half-year hoping that the economic situation recovers," Sahr said.  
The company, which slipped behind German rivals Audi and Mercedes in the Indian market last year, is looking to recover ground by investing behind the brand and new launches.