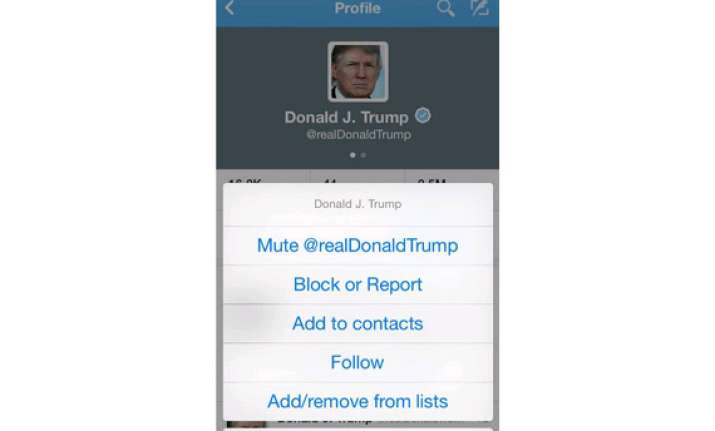 New Delhi: Twitter is all set to roll out its highly anticipated 'mute' button. The new feature, allows users to mute account you're following without actually unfollowing that account.
After enabling this function, users can easily mute an annoying boss or relative, or someone they aren't interested in, without unfollowing and letting the other person know.
The feature can be enabled for a specific period of time during which you will not see any of their tweets or retweets on your timeline. However, you will still receive direct messages and notifications.
Moreover, you can even mute hashtags, and even certain words.
No official announcement of the feature has been made by Twitter. But, we think that it will be welcomed by users.
Recently, the company completely revamped the profile page, just like the Facebook. Last month, it changed its advance search on the web version, to allow all users to easily look for tweets from a particular day.