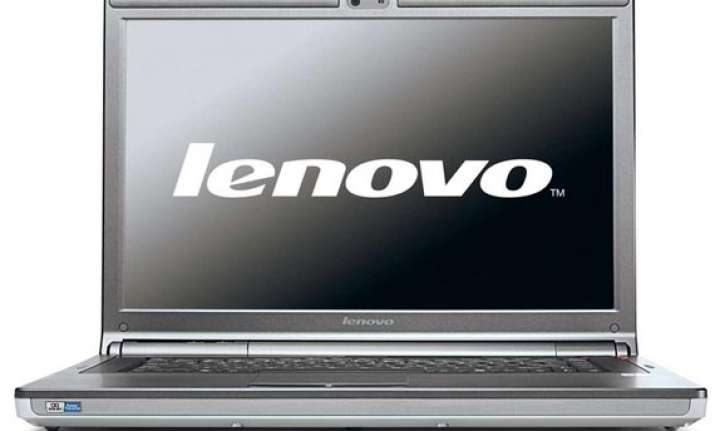 New Delhi: Chinese computer major Lenovo expects to corner a 26 per cent market share in the Indian enterprise tablet segment on the back of demand from sectors such as pharma, hospitality and education.
"We expect to gain a market share of 26 per cent in the enterprise tablet segment in this financial year," Lenovo India executive director (Commercial Business Segment) Rahul Agarwal told PTI.
Enterprise Business Unit contributes to about 40-45 per cent of Lenovo India's revenue.
Lenovo has about 10-15 devices available in the country in the consumer and enterprise segments, which include convertibles that can be used as a tablet and a notebook.
Mr Agarwal said the company is witnessing good demand for its Android tablets starting with Rs. 10,000 in the banking, financial services and insurance (BFSI) sector.
"We are at a nascent stage, and we haven't seen a strong trend towards tablet adoption, barring few specific sectors such as hospitality, education and pharma," Mr Agarwal said.
He said move towards mobility is not new and 33 per cent enterprise users are using laptops now, which was less than 10 per cent a decade back.
"Tablets are yet to replace netbooks. However, convertibles are gaining popularity. If a decently performing tablet which is 10-15 per cent cheaper than laptop, it can replace a laptop," he added.
According to a survey conducted by Lenovo, majority of enterprise users said they preferred to stay updated with corporate emails and calendars schedules on various touch devices like touch based laptops, tablets and smartphones.
"Some specific industries such as retail and hospitality prefer to use touch enabled devices in client-facing activities," the survey said.
It added almost 50 per cent of Indian enterprises expect to start adopting touch based computing devices in two years because tablets provide a better users interface and requires training.