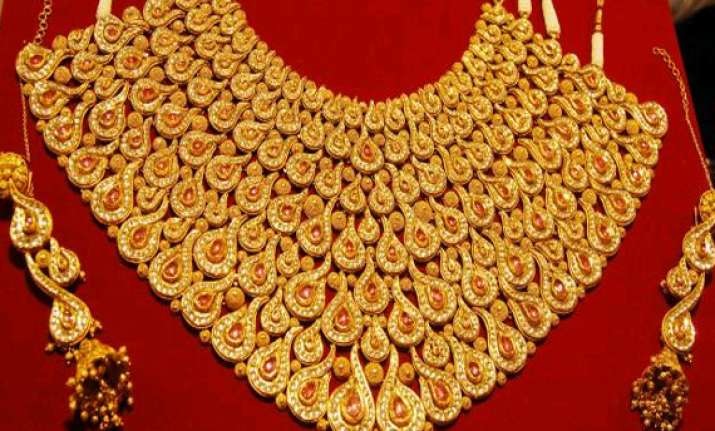 Mumbai:Gold prices continued to fall for the third straight session at the domestic bullion market today due to consistent unwinding by stockists and investors amid lack of retail buying support.  Silver fell back after a brief overnight recovery on reduced speculative off-take.
Standard gold (99.5 purity) slumped by Rs 220 to finish at Rs 29,485 per 10 grams from last Monday's closing level of Rs 29,705.
Pure gold (99.9 purity) plunged by Rs 215 to conclude at Rs 29,635 per 10 grams from Rs 29,850.
Silver (.999 fineness) dropped by Rs 215 to end at Rs 42,440 per kg as compared to Rs 42,655 yesterday.
On the global front, the shiny metal slipped to one-week low on fading safe-haven demand following a rally in equities as well as strengthening of the U.S. dollar.
Spot gold was down at USD 1,292.75 an ounce in early European trade, while silver was bid higher at USD 19.52 an ounce.