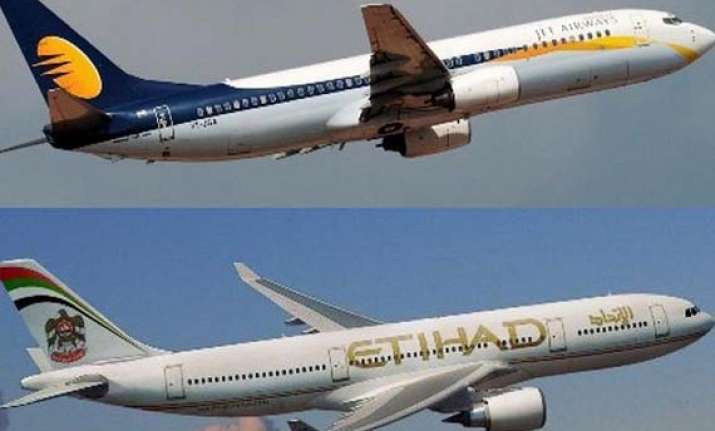 Mumbai, Aug 8: Jet Airways, in which Abu Dhabi's Etihad Airways is buying a minority stake, has posted a net loss of Rs 355 crore for the quarter ended June 30, 2013 against a net profit of about Rs 25 crore in the corresponding period last year.
The loss was incurred mainly because of rupee fall, high fuel prices and a steep hike in airport charges at key metros.
Total income from operations dropped to Rs 4,005 crore during the April-June quarter from Rs 4,587 crore in the year-ago period. Aircraft lease rentals went up to Rs 363 crore from Rs 275 crore.
The airline company said that the increase in payroll costs due to increments paid in March, which amount to Rs 23.7 crore, impacted the numbers for this quarter.