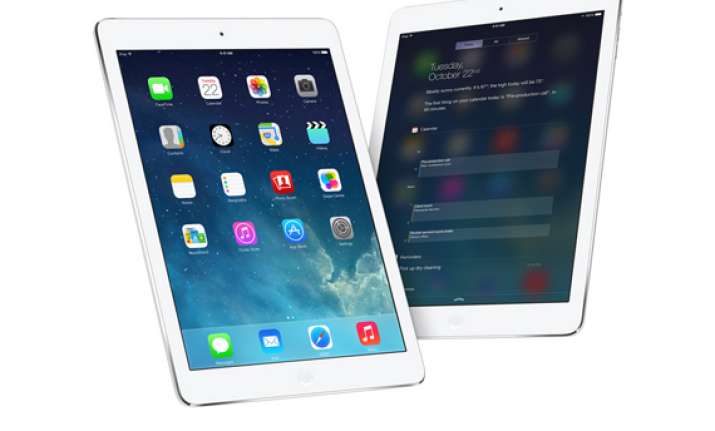 San Francisco: When Apple came out with a smaller iPad last year, the original version suddenly seemed heavy and bulky. The iPad Mini fit more easily in pockets and bags, and it felt more comfortable in my hands. It was also cheaper than the full-size version.
This Friday's release of the new iPad Air, along with a price increase for a new Mini model, narrows those distinctions.
At just 1 pound, the Air is 28 percent lighter than last fall's full-size model and just a quarter pound heavier than the new Mini coming out in a few weeks. The size of the screen is the same as last year, at 9.7 inches diagonally, but Apple managed to shave the iPad's frame so that the tablet is narrower by nearly three-quarters of an inch when held vertically. Overall volume is reduced by 24 percent. The starting price remains at $499.