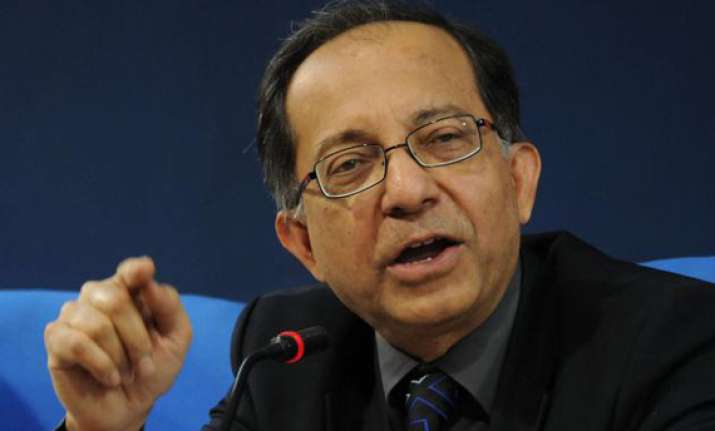 New Delhi, Jun 20: Pitching for decontrol of diesel prices, Chief Economic Advisor Kaushik Basu on Tuesday suggested the government can start the process through a "gentle" rise in rates before leaving it open to market forces.
"Most people make the mistake of thinking that decontrol means one huge hike in price and that is it. Decontrol can mean a gentle price rise and then onwards it floats up and down," he told a private news television channel.  
He, however, said, "full decontrol will not happen. At this point of time, it is going to cause such a jolt that we are not in position to take. But a partial decontrol of diesel I think is likely...".
Basu said the Prime Minister appointed Inter-Ministerial Group (IMG) on inflation headed by him has a full report on diesel price decontrol.
"It is an advisory plan that is going to be given up and has to be discussed, he said.
He further said that decontrol does not mean that "you raise it and once again have ministers meeting to decide when the next move will take place".
When pointed out that petrol prices have not moved in tandem with market, Basu said it has not moved "as much as we would have expected it to...From that we have taken a lesson.  ...we have understood is that when a sector is virtually and entirely state run, a market price is not very meaningful".
In India, oil marketing companies are free to determine petrol prices, the rates of diesel, LPG and kerosene are sold at a discounted prices are decided by the government.
On the GDP growth, Basu said "6.5 per cent in today's world is decent growth. Our criticism has to be that we are not garnering up enough energy for the next round of firing".
He also appeared optimist that government will take speed up reforms and is likely to allow FDI in multi-brand retail.
"Our life is full of uncertainty. I feel that it (FDI in retail) is very-very likely that this will happen over the next six months," he said.