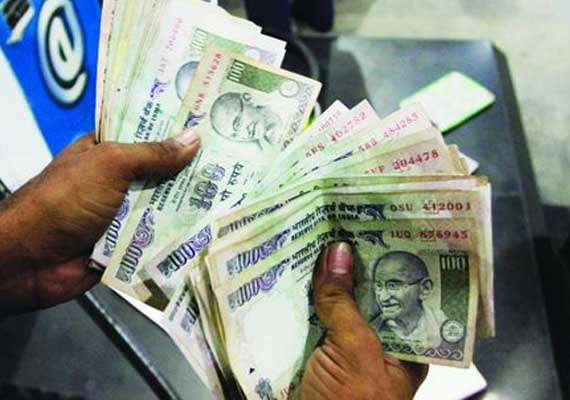 Mumbai, July 23: Showing strong demand for government bonds despite a weakening rupee, foreign institutional investors (FIIs) have put in bids worth over $4.3 billion in an auction for debt securities worth $3.96 billion.
The auction was held yesterday at the top exchanges BSE and NSE for allocation of FII investment limits in government debt securities worth Rs 23,661 crore ($3,957 million).
The auction attracted bids for Rs 25,905 crore ($4,332 million), as per the two stock exchanges. As many as 51 bids were made in the auction, out of which 50 were declared successful.
The latest auction followed robust interest shown by FIIs for the sale of government debt bond investment limits to the tune of Rs 42,000 crore last month as well.
The biggest sale of government securities so far this year, it had attracted bids worth Rs 39,171 crore.
The robust response to the auction came despite FIIs having pulled out more than Rs 17,000 crore (about $3 billion) from the Indian capital markets so far in July amid concerns over the depreciating rupee.
The outflows were to the tune of more than Rs 11,196 crore ($1.87 billion) from the debt market and over Rs 6,000 crore from equities.
Earlier in June, FIIs had withdrawn a record Rs 44,162 crore ($7.5 billion) from the debt and equities markets.
The weakness in the Indian currency has been instrumental in overseas investors exiting debt markets as the rising cost of hedging a volatile rupee hurts the yield differential the FIIs work with, according to market experts.
The rupee slumped to a lifetime low of 61.21 (intra-day) against the US dollar on July 8. Since April 30, the rupee has depreciated by about 13 per cent and currently trades slightly above 60 mark.
There has been turmoil in the global markets after the US Federal Reserve said it may taper the USD 85-billion-a-month bond purchase programme later this year and end it next year if the US economic recovery is up to its expectations.
FIIs had been aggressive buyers of bonds in the first five months of 2013 on account of higher yields offered by the government and corporate debt. The debt market witnessed a net inflow of almost Rs 25,000 crore in January-May this year.
To attract foreign capital, the government recently hiked the investment limits for FIIs in government debt to $30 billion, from $25 billion previously.
FIIs need to bid for investment limits in an auction conducted periodically by Sebi as per the available limits, pursuant to which they can invest in the bond market.
The Sebi auction of debt limits for FIIs is conducted at around 20th of every month.