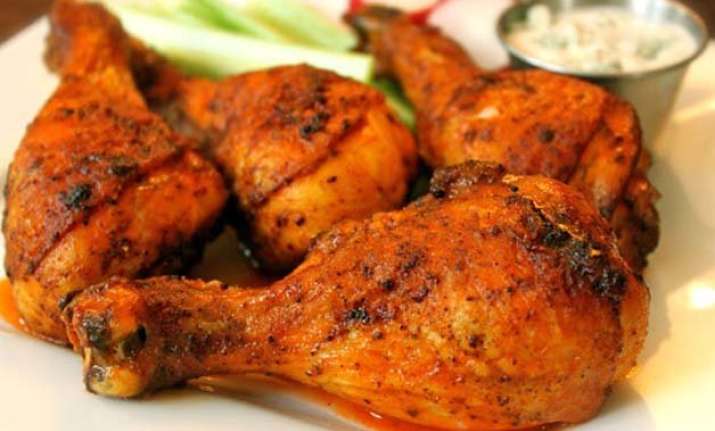 New Delhi: India is preparing a second line of defense to protect its domestic poultry industry against competition from cheap chicken leg imports from the US.
 
The NDA government is set to challenge the World Trade Organization's October order asking it to lift a ban on poultry imports from the US.
Poultry imports are cheaper by about Rs 100 per kg. US chicken legs costs less because Americans, unlike Indians, don't savour legs, and this has made domestic breeders are apprehensive that they may lose up to 40 per cent of their market.
India banned US poultry imports on account of avian influenza in 2007, a decision the WTO called 'unscientific' in its judgment.
A government official said the government will file an appeal to the appellate body. "We are expecting an improvement in the dispute settlement panel decision, which will help us in future," the official said. "We are committed to protect the industry with huge employment potential and are looking at various measures to that effect. We have had a meeting with the poultry industry and breeders."
India is the fourth-largest producer of chicken in the world, after the US, China and Brazil, with an annual production of 3.5-4 million tonnes. India's poultry industry, worth an estimated Rs 50,000 crore, is the fourth largest in the world after the US, China and Brazil.
Earlier, China banned the import of US poultry and eggs after the detection of an avian flu strain in the Pacific Northwest. More than 20 countries, including members of the EU, Australia, South Korea and South Africa, have imposed curbs on poultry from certain US states or the entire country, on various health grounds that pass the WTO scrutiny.
India has time till January 26 to file an appeal against the ruling. The Commerce Ministry feels that it stands a better chance at retaining the import ban if it can issue fresh orders based on a more valid health concern.