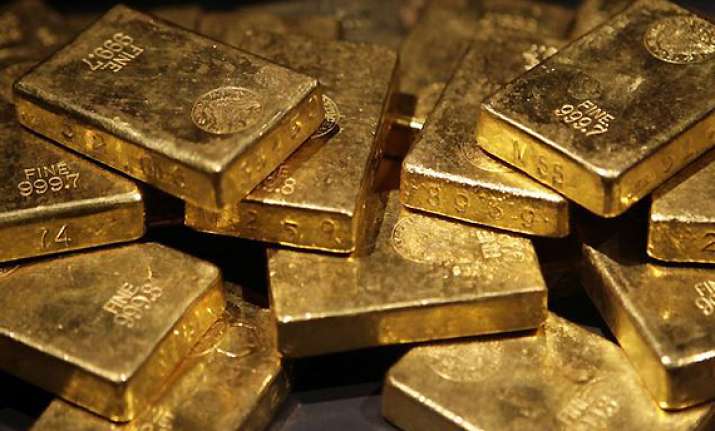 New Delhi, Jan 20: Gold extended losses for the second straight day by losing Rs 100 to Rs 27,790 per 10 grams in the bullion market here today, while silver continued to rise for the fifth day in row and gained Rs 50 to Rs 53,550 per kg.

Traders said sustained selling by stockists due to subdued demand at prevailing higher levels amid a weakening trend in global markets led to the decline in gold prices.

Silver, on the other hand, gained on the back of increased offtake by industrial units and jewellers, they added.

In London, gold fell by 0.2 per cent to USD 1,654.28 an ounce.

On the domestic front, gold of 99.9 and 99.5 per cent purity fell further by Rs 100 each to Rs 27,790 and Rs 27,650 per 10 grams, respectively. The metal had lost Rs 70 yesterday.

Sovereigns held steady at Rs 23,300 per piece of eight grams.

On the other hand, silver ready remained in demand and added Rs 50 to Rs 53,550 per kg and weekly-based delivery gained by Rs 225 to Rs 53,725 per kg. It has gained Rs 1,500 in the last four trading sessions.

Silver coins remained flat at Rs 61,000 for buying and Rs 62,000 for selling of 100 pieces on restricted buying.