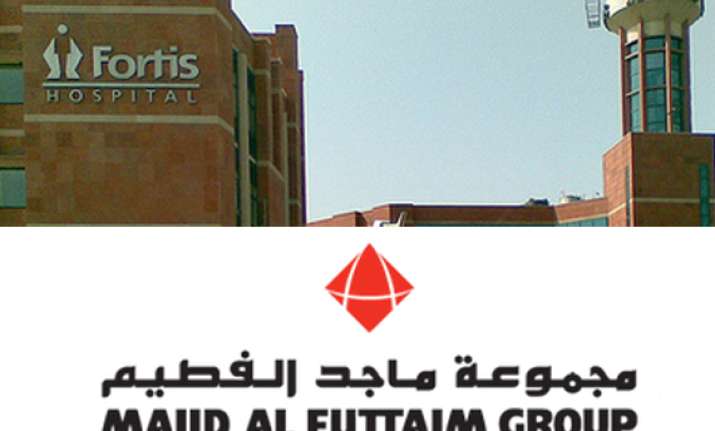 New Delhi, Dec 4: Fortis Healthcare on Tuesday said it has entered into a strategic tie-up with Dubai-based Majid Al Futtaim Healthcare to operate and manage that firm's clinics with plans to expand the partnership in the Gulf region.
Under the agreement, Fortis will run a day care specialty clinic owned by Majid Al Futtaim at Deira City Centre in Dubai, the company said in a statement.
"This agreement is the first towards a long-term association that Fortis and Majid Al Futtaim Healthcare have committed to in bringing advanced healthcare to this region," it added.
With the first day care specialty clinic expected to open in the first half of 2013, the broader strategy is to expand the business regionally, it added.
Fortis Healthcare Group CEO Vishal Bali said: "We are committed to grow our presence in the fast evolving healthcare sector of the GCC (Gulf Cooperation Council )."
He said the company already has a strong footprint in the UAE with the presence of the SRL pathology diagnostics network and "this operating and management agreement with Majid Al Futtaim Healthcare gives us the opportunity to expand our presence in other verticals".
"This is an extension of our asset light strategy and we will be utilising the experience and expertise of our different verticals within the company, across Asia. The venture will be funded by Majid Al Futtaim and we will provide all the operating and management inputs," Bali added.
The focus of the clinics will be towards preventive and curative care with Fortis bringing expertise in specialty care from within its network to the region, the statement added.
The clinic in Deira will include a minor OT, day care beds along with radiology and pathology facilities, the company said.