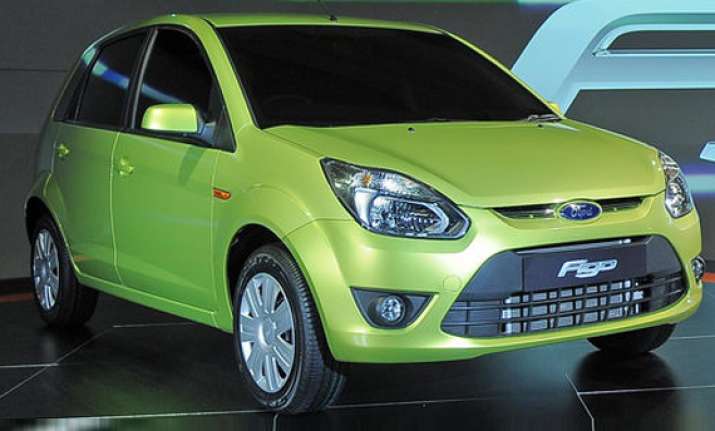 Chennai, Feb 16: Buoyed by the 'strong' market demand for its latest hatchback Figo, Ford India planned to export the car to 18 more overseas markets by this year, a top company official said today.

"Currently, we are exporting (Figo) to 32 countries. We are hoping to increase that to 50 markets," Ford India President and Managing Director Michael Boneham told reporters here after launching 45 new dealer outlets across 35 cities.

Ford India currently produces Figo, medium seda Fiesta Classic, premium sedan Fiesta and SUV Endeavour from its Chennai plant.

The company is setting up its second plant in India in Gujarat which would begin production in 2014.

After unveiling a new Ford India showroom here, Boneham said the company would increase the number of overseas markets for Figo to 50 by the year-end. Some of the new markets would be South America, North Africa and Carribean Islands.

Asked about the government's proposal to taxing diesel vehicles, Boneham said, "there has been a lot of discussion about taxation on diesel vehicles. I don't think thats the right approach".

He said industry body SIAM (Society of Indian Automobile Manufacturers) clearly believes that was not the appropriate approach.

"Already the industry is struggling here and we would not want something that will allow automobile industry which provides employement opportunities to suffer".