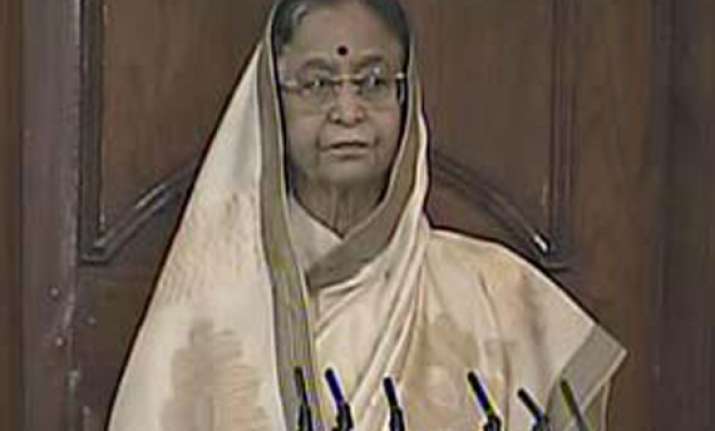 New Delhi, Mar 12 : The Indian economy will soon revert to the 8-9 per cent growth trajectory on the back of strong fundamentals and favourable domestic factors, President Pratibha Patil said today.

"My government is confident that it will soon steer the country back to the high growth trajectory of 8-9 per cent," Patil said while addressing the joint sitting of Parliament that heralds the beginning of the Budget Session. 

As regards the current fiscal (2011-12), she said the growth will slow down to 7 per cent from 8.4 per cent last fiscal but "this remains a healthy growth given current global trends".

The long term fundamentals of the Indian economy remain robust, she said, adding, "India's growth prospects arise from factors such as high domestic savings and investment rates, favourable demographics, and a stable democratic polity."

Referring to inflation which has remained a major challenge for the government, Patil said the actions taken by the Reserve Bank and the government have yielded results and "general inflation inflation has ... eased."

Recounting the steps taken to contain price rise, she said, "The Government has taken several measures to ease the supply constraints, like reduction in import duties and a calibrated ban on exports.

In order to ease the pressure of high international prices on fuels, custom duty on crude oil and import duty on petrol and diesel has been reduced."

The economy grew at an average rate of more than 9 per cent between 2005-06 and 2007-08. The growth rate fell to 6.7 per cent in 2008-09 on account of global financial crisis, but recovered the momentum to 8.4 per cent in 2009-10 and 2010-11.