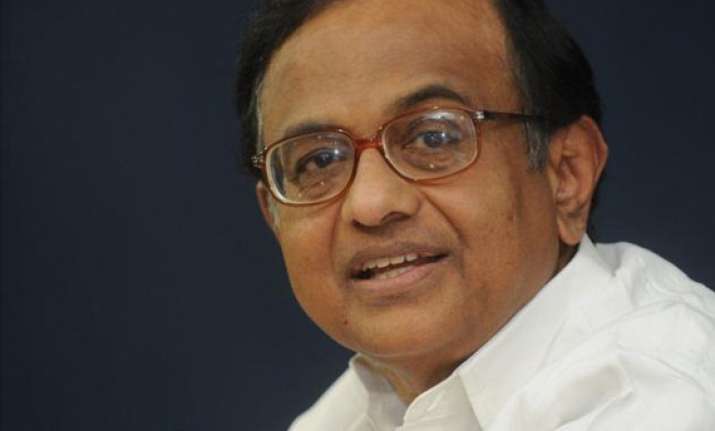 New Delhi, Feb 28: Indicating that his hands were tied because the economy is "challenged", Finance Minister P Chidambaram on Thursday said more "measures and decisions" will be announced during the Budget passage in Parliament.
Addressing a post-Budget press conference, he said Budget is not a one-stop or one-step measure and is a continuing process.
"The economy is indeed challenged, challenged in a number of ways. The Economic Survey (released yesterday) lists those challenges. Another set of decisions and measures will be announced in reply to Budget discussion and Finance Bill in Parliament," he said.
Chidambaram justified the 10% surcharge on 'super-rich' saying it has been done for just a year because revenues are under pressure and "we have to bring the fiscal deficit to 4.8% (of GDP) in 2013-14."
"Once tax revenues grow, a year later we dont need the surcharge. It is like a bridge," he said objecting to the media description of 'super-rich' appended to those with income above Rs 1 crore.
"I have not used the word super-rich," he said adding that the surcharge would not encourage tax evasion.
He said the bulk of the Rs13,300 crore gains projected from direct taxes in the Budget to come from the 10% surcharge imposed on 42,800 super-rich individuals.
To a question why an amnesty scheme was not offered to income tax payers like the one given to service tax defaulters, he said there is no case because of the moderate rates and highly computerised system in vogue to deduct any evasion.
He said the Budget has put any burden on people or spooked any section of market and investors.
"The main thrust of Budget is that we are following a fiscally prudent path and fiscal deficit will be contained at 5.2% in current year and 4.8% in the next," he said.
Asked about criticism of the Budget from allies of the UPA like SP, the Finance Minister said he was "absolutely confident that the Budget and Finance Bill will pass in Parliament."
He said government would answer all criticism that the Budget is anti-people and anti-farmers, in the Parliament.
"In the past also the government got its Budgets passed," he said.
Chidambaram said the government is targeting Rs40,000 crore from disinvestment next fiscal and another Rs14,000 crore from sale of residual government stake in non-state firms like Balco and HZL.
Chidambaram said the current account deficit (CAD) is a tricky issue because imports were much above exports. In medium to long term, the only way to contain CAD is to increase exports as imports like oil and food cannot be eliminated.
He said the new fiscal year would be better than 2012-13 in terms of growth, inflation control and investment and cited the optimistic growth figures of over 6% given by Economic Survey and Prime Minister's Economic Advisory Council (PMEAC).
In 2014-15, he said the economy must have to grow beyond 7% once we achieve growth of 6.1 to 6.7% in 2013-14.
On inflation, he said fiscal policy must do its part in containing inflation and hoped that monetary policy authority will also do its part.
Asked about the cut in subsidies, Chidambaram said the Budget figures are credible as fuel subsidy bill is likely to be smaller because we are correction in diesel prices and cap on supply of under-priced cooking gas (LPG) cylinder.
Food and fertiliser subsidy will be last to be transfered through the Direct Benefit Transfer (DBT) scheme, he said.