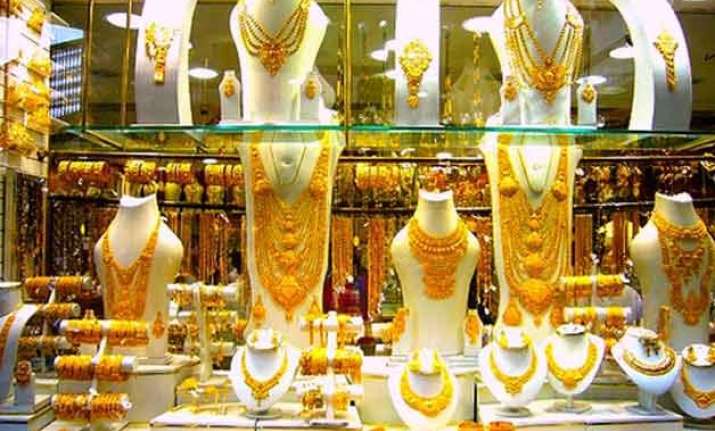 New Delhi: With every sector having high hopes from the Union Budget 2015, the gold and jewellery sector expects that the Finance Minister Arun Jaitley will cut import duty on gold in the Budget.
A cut in gold import duty (currently at 10 per cent) will increase the gold volume in country, will reduce prices and minimize smuggling.
This could also help increase exports and manufacturing of jewellery. Sighting the decline in gold imports, gold and jewellery industry has asked to reduce the custom duty to two percent from current 10 percent. The industry is expecting a cut of at least 2-5 percent in import duty.
"We have been asking for a cut in gold import duty," Commerce Secretary Rajeev Kher had said. In its Budget proposals, the Commerce Ministry has suggested the Finance Minister to consider reduction in import duty on the yellow metal.
In an announcement on February 18, Reserve Bank of India (RBI) eased the import restriction on gold. There have been great fall in the gold imports in the last few months, especially December 2014 and January 2015.
Under the order issued by RBI, nominated banks are now permitted to import gold on consignment basis. All sale of gold domestically will, however, be against upfront payments. Banks are free to grant gold metal loans.
Star and Premier Trading Houses (STH/PTH) can import gold on DP basis as per entitlement without any end use restrictions.
While the import of gold coins and medallions will no longer be prohibited, pending further review, the restrictions on banks in selling gold coins and medallions are not being removed.
Nirmala Sitharaman, Minister for Commerce and Industry, had hinted last month that the gems and jewellery sector may get some incentives in the Budget. The sector employs about 3.5 million people and is expected grow to be $80-85 billion by 2018.   
In the Budget of 2014, the government rationalized the customs duty at 2.5 percent on semiprocessed, half cut or broken diamonds, cut and polished diamonds and coloured gemstones.
To encourage exports, pre-forms of precious and semi-precious stones were exempted from basic customs duty.