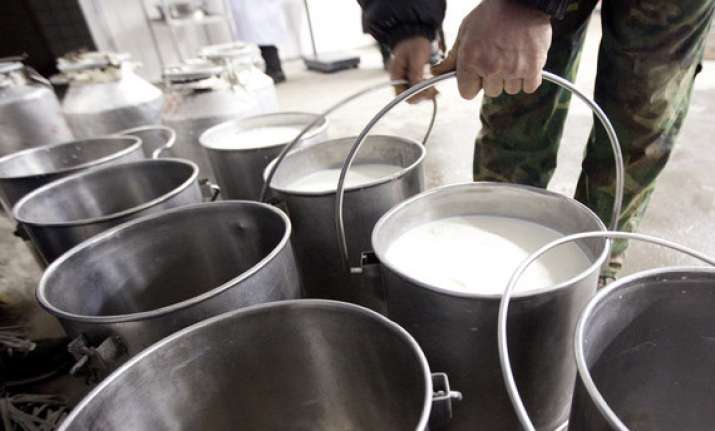 New Delhi: India recorded peak production of milk at 132.43 million tonnes (MT) in 2012-13, becoming the top milk producer globally, the pre-budget Economic Survey said on Wednesday.
Milk production in the year 2011-12 was 127.9 MT, according to the National Dairy Development Board (NDDB) data.
The BJP government's first economic survey stated that India accounts for 17 per cent of world production of milk.
"The average year-on-year growth rate of milk at 4.04 per cent vis-a-vis the world average of 2.2 per cent shows sustained growth in availability of milk and milk products for the growing population," the survey said.
Milk has also become an important secondary source of income for 70 million rural households engaged in dairying, it highlighted.
Similarly, India ranks second in world fish production, contributing about 5.4 per to global production.
Total fish production during 2013-14 is estimated at 9.45 MT with 6.10 MT coming from the inland sector and 3.35 MT from the marine sector.
Meanwhile, the survey pegged horticulture production at 265 MT for 2012-13, even higher than foodgrains production. India ranks first in the productivity of grapes, banana, cassava, and papaya.