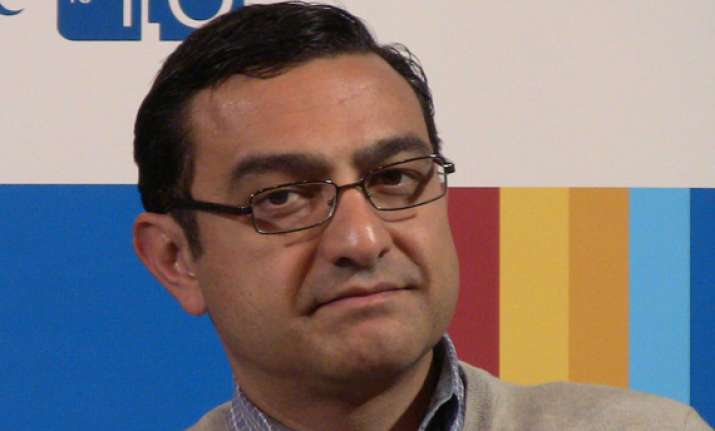 New Delhi: Vic Gundotra, who led Google's foray into social networking, has left the company. Gundotra was Senior Vice President, Social, and responsible for the creation and growth of Google+, the company's overarching social strategy.
In a Google+ post, the exec gave no clues about his next move, saying, "Now is the time for a new journey. A continuation. … I am excited about what's next. But this isn't the day to talk about that."
Gundotra had been with the Internet giant for nearly eight years. Earlier, he worked at Microsoft. He will be replaced in his role by engineering VP David Besbris.
On his departure, CEO Larry Page said, "You [Gundotra] built Google+ from nothing. There are few people with the courage and ability to start something like that and I am very grateful for all your hard work and passion. … Good luck with your next project after Google."
Though Gundotra didn't give a reason for leaving, according to a report from TechCrunch, the likely reason is a major shakeup for Google's social network.
It looks like Google is backing away from the original Google+ strategy. The report states that Google+ will no longer be considered a product that competes with Facebook and Twitter, and that Google's strategy to force Google+ into every product will end. TechCrunch claims that 1000-1200 employees—many of which formed the core of Google+—will be moved to other divisions. Most strikingly, Google Hangouts will supposedly be moved to Android, and the Google+ photos team is "likely" to follow. "Basically, talent will be shifting away from the Google+ kingdom and towards Android as a platform," the report said.
Despite Google denying these reports, moving away from Google+ appears to be a sensible strategy for the company. The social network hasn't gained the massive userbase it would need to rival Facebook, and the aggressive integration strategy has been universally hated by users.
This also looks like the reason for Gundotra's exit. Google+ was his brainchild, and when such projects don't go well, it's common for the company and the employee to part ways.