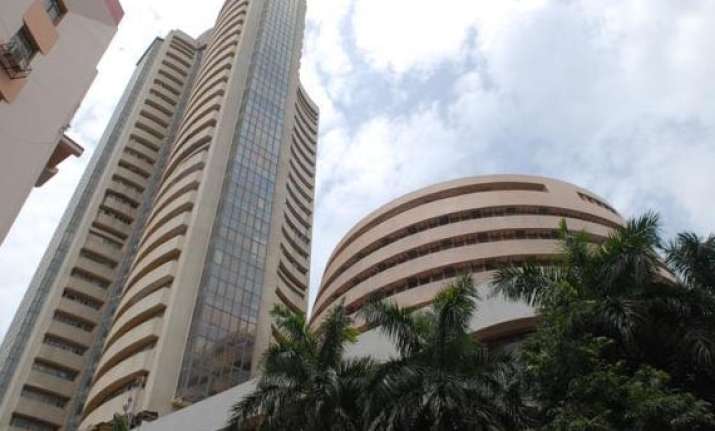 New Delhi: In an eventful week ahead, stock markets would take cues from a host of important triggers, including the Union Budget for 2014-15, industrial production data and quarterly earnings from Infosys, according to experts.
The week also marks the beginning of the Q1 (April-June quarter) corporate earnings season, with Infosys announcing its results on July 11.
Industrial production data for May will come out on Friday.
Marketmen said that majorly investors - domestic or global - are eyeing the Union Budget for 2014-15 on July 10. A day before the budget, the Finance Ministry will table the Economic Survey for 2013-14.
Railway Minister Sadananda Gowda will present the Rail Budget for 2014-15 on Tuesday.
"Expectations that the FM will announce measures in the Budget aimed at bolstering economic growth may keep stock prices firm ahead of the Budget announcement on July 10," Religare Securities president-retail distribution Jayant Manglik said.
Considering the events, volatility will tend to remain quite high hence one should opt for strict risk management rules, he added.     
Experts also said that as the Modi government gears up to table its maiden budget, hopes of market participants are pinned on a major pre-budget rally based on the government's rhetoric on reforms and growth.
"As far as expectations are concerned from the capital market post the budget, no big bang is expected but certainly the stock market should look north specifically infra, health and defence sectors," Amplus Consulting managing director Praveen Nigam said.
Market participants will also be watching the progress of monsoon.
"We believe the benchmarks would continue their positive move on Monday as well," Mr Manglik added.
Markets last week climbed to a new peak on hopes of strong economic reforms in the first budget under the Narendra Modi government.
The BSE benchmark Sensex touched an all-time high of 25,999.08 before ending at 25,962.06, showing a sharp gain of 862.14 points or 3.43 per cent during the last week.