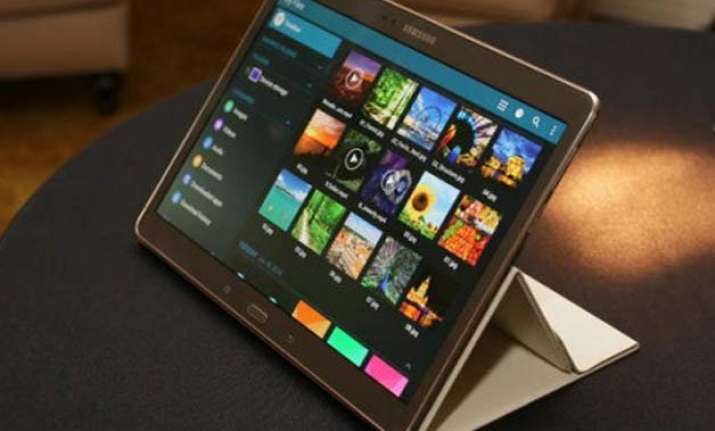 BlackBerry, known for its secure e-mail services, has launched a high-security tablet which has been developed in partnership with IBM and Samsung. The tablet is actually an ultra secured version of Samsung's Galaxy Tab S 10.5 which will now be called SecuTABLET.
The tablet is being presented by BlackBerry unit Secusmart at tech fair CeBIT 2015 in Germany. The company is looking forward to build a niche market for itself with its stress on secure connections for governments and businesses. The Canadian company has seen a great downfall in recent years in smartphone market.
Dr. Hans-Christoph Quelle, chief executive officer of Secusmart GmbH said in a statement, "Security is ingrained in every part of BlackBerry's portfolio, which includes voice and data encryption solutions."
The device is going through some security tests by German Federal Office for Information Security for secure rating. The tablet uses the same security technology as the Secusmart Security Card. There are a number of other cryptographic chips combined in the device to protect data in motion and at rest.
"Working alongside IBM and Samsung, we have added the last link in the chain of the Federal Security Network. subject to certification of the SecuTABLET, German government agencies will have a new way to access BlackBerry's most secure and complete communications network in the world," Quelle said.
A product of collaboration of three technology companies, BlackBerry, IBM and Samsung, SecuTABLET has been priced at $2,380 while an unmodified Samsung Galaxy Tab S 10.5 is available around $500.